New Dacia Sandero Stepway receives "disappointing" two-star safety rating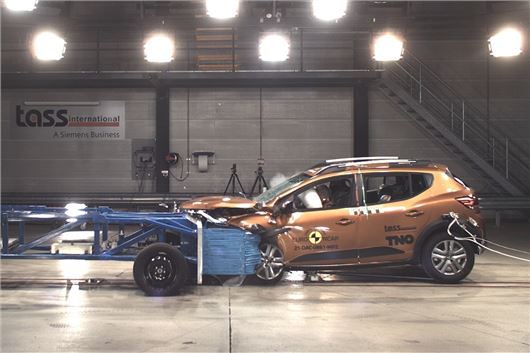 Published 14 April 2021
The new Dacia Sandero has been given a disappointing two-star safety rating in the latest round of tests by independent crash test experts, Euro NCAP.
The Sandero Stepway is an SUV-styled crossover that trades on the budget brand's no-frills ethos, with a starting price of just £11,495. However, the pared-down safety specification offered is a basic autonomous emergency braking system, which can react only to other vehicles.
The Dacia Sandero Stepway, as well as the Logan, have been awarded a two-star (out of five) rating due to a radar-only autonomous emergency braking system — which would not detect pedestrians or cyclists that crossed in front of the car.
The Sandero Stepway scored 42 per cent for safety assistance systems and 41 per cent for vulnerable road user protection. Euro NCAP highlighted the limitations of the Sandero's radar-only automatic emergency braking system – which will soon be a legal requirement — calling it "disappointing".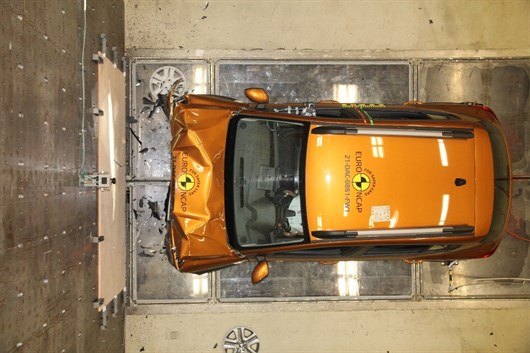 However, crash protection is respectable. The Sandero Stepway scored 70 per cent for adult occupant protection and 72 per cent for child occupant protection. Euro NCAP noted that the model would be "a four-star performer if it were not for its shortcomings elsewhere."
Euro NCAP overhauled its testing criteria last year with extra focus on active safety technology, including automatic emergency braking. As a result, Euro NCAP has cautioned against directly comparing the ratings of cars tested under the new system with the previous method.
"Safety has moved on", says Michiel van Ratingen, Secretary General of Euro NCAP, "and the biggest strides forward are now being made by using high-tech to prevent accidents from happening. Clearly, Dacia have found their market and they're sticking to it, but a two-star rating shows little ambition, even for a low-cost product. Their decision not to offer a camera clearly is out of step with the market and disappointing as Dacia are aware that their cars will soon have to comply with the new General Safety Regulation. Škoda and VW, on the other hand, show what can be achieved and Euro NCAP applauds them for offering their customers the highest level of safety."
Comments
Author

Georgia Petrie
Latest