Prices cut on nearly-new cars as dealers try to tempt buyers back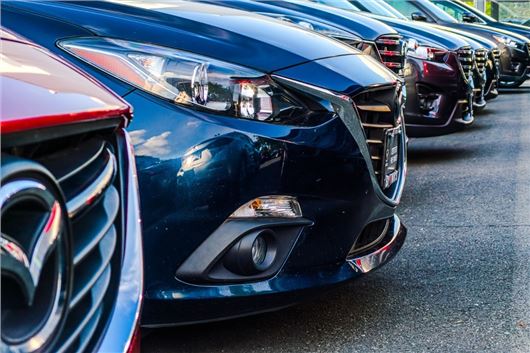 Published 04 December 2020
Dealers are slashing tens of thousands of pounds off pre-registered cars in a bid to entice buyers back.
Industry figures from the Society of Motor Manufacturers and Traders (SMMT) reveal that the number of registrations continues to fall, with nearly 43,000 fewer cars registered in November compared to the same month last year.
However, there are plenty of excellent deals on pre-registered cars around - with dealers attempting to tempt buyers back into new or nearly-new car sales after months of COVID-19 lockdowns and Brexit uncertainty shaking up the market.
What is a pre-registered car?
A pre-registered car is one that has been registered by a dealer with the DVLA so it has been assigned a registration number. This is different to buying a brand new car where it's only registered when you buy it. The most common reason for this is to boost sales figures at the end of a month or quarter so dealers meet the target set by the manufacturer, which earns them a bonus.
There is no age limit on what can be described as a pre-reg car, but almost all will be less than six months old and have fewer than 500 miles on the odometer. Some dealers will also describe a pre-reg car as an 'ex-demo' or 'delivery miles only'. If it has a V5C logbook, it's been registered and cannot be advertised or described as new.
>>> How will Covid-19 affect used car values in 2021?
The best pre-reg car deals
The Ford Fiesta, the UK's most-popular car, can be found for as low as £13,800 with 10 miles on the clock. The pre-reg, 2020, 1.0-litre petrol hatchback represents roughly £3000 saved on a nearly-new Fiesta.
There are similar deals to be had on the Vauxhall Corsa, where a 2019 pre-reg model is on sale for less than £9000 with 50 miles. Dealers are cutting more than £4000 off 2020 Golf Match Edition models, too, with diesel engined, pre-reg Golfs up for £17,995.
70-plate premium models, like the Mercedes-Benz A-Class, can be seen at £24,990 - representing significant savings on the luxury small car. The Ford Focus also benefits from price cuts, with a 2019, petrol, Active model priced at £16,395 despite only having covered 10 miles. A newer 2020 1.5-litre diesel Focus can be seen for just £16,670, too.
Those looks for a MINI hatchback are also in luck. There are some excellent deals to be had on petrol examples of the MINI Cooper 1.5-litre, which has a £16,450 price tag.
*All prices correct at time of writing and based on live adverts found at Honest John Cars For Sale
Comments
Author

Georgia Petrie
Latest