Half of all car sales could be made online by 2030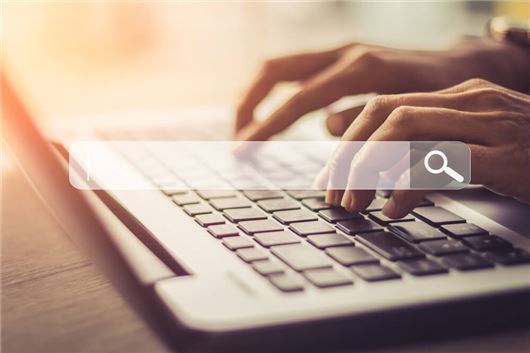 Published 09 May 2022
Online sales could represent 42 per cent of the new and used car market by 2026 and 56 per cent by 2030, says Cox Automotive
Car makers adopting 'agency model' will make online sales take-up quicker
Convenience is main reason consumers prefer buying online 
The number of motorists choosing to buy a car online will increase significantly over the next five to 10 years, according to industry experts.
Philip Nothard, insight and strategy director at automotive services organisation Cox Automotive, said that the size of the market is currently small, with reports that less than 10 per cent of new and used cars are purchased entirely online, and less than 30 per cent of enquiries for used vehicles are generated online.
But by 2026 he believes that online sales could represent 42 per cent of the new and used car market and that figure could increase to 56 per cent by 2030.
Nothard said: "Car buying is a more intricate journey than most retail experiences in general, so the move to online has been slower. However, online buying behaviours accelerated due to the pandemic. As a result, online sales of used vehicles have benefitted both new entrants and existing retailers."
All readers of HonestJohn.co.uk qualify for a £100 discount when they buy a new or used car online with heycar. Simply use the promotion code HONEST100 before 30 June 2022 to get your discount. heycar UK is owned by Mobility Trader Ltd which is the company that also owns HonestJohn.co.uk.
He suggested that the onset of the agency model for many car manufacturers, where the car dealer acts as the 'agent' for a manufacturer and handles test drivers but the customer buys the car directly from the manufacturer, will lead to "quicker adoption" of online buying of new vehicles. 
Volvo, for example, plans to become a fully electric car company by 2030 and will only sell EVs online, while the Volkswagen Group launched an agency model for sales of the all-electric ID. family in Germany and could introduce it in the UK. 
Nothard believes that the complete end-to-end transaction will still require an element of interaction with the retailer. 
"Therefore, I predict the future online uptake of new and used sales could be 42 per cent by 2026 and 56 per cent by 2030," he said.
"The pandemic has undoubtedly influenced current online buying figures due to consumer caution towards face-to-face interaction, lockdown restrictions, and a 'click and collect' only environment," he said. "However, this will stabilise before increasing again."
Simon Harris, head of valuations at UK Vehicle Data, agrees that the exponential growth of online vehicle purchases seen during the Covid-19 pandemic will not continue but said that he "wouldn't be surprised" if a fifth of vehicle sales transactions were online in the UK in five years, with that rate of growth being sustained for the rest of the decade. 
"If they have a positive first experience, they will not go back to the old way of car shopping." Simon Harris, UK Vehicle Data
He points out that the internet is now a much more sophisticated selling platform than when online retailers first started out in the automotive sector more than 20 years ago, and prospective customers have access to much more detail, images and video of individual cars for sale than ever before.
"They are already used to buying valuable items in this way, and now it's just a small step to try it for changing their cars," he said. 
"I guarantee that if they have a positive first experience, they will not go back to the old way of car shopping. The convenience of cutting out multiple showroom visits is priceless to many people."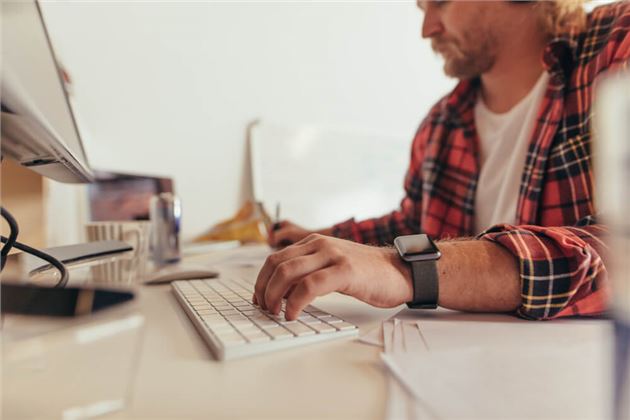 This is backed up by research from Deloitte, with 47 per cent of the consumers it surveyed in September and October 2021 saying that convenience is the main reason they would prefer to acquire their next vehicle via a virtual process. 
'Speed of transaction' and 'ease of use' were the other most popular reasons.
Deloitte also found that younger consumers are more willing to transact online with 34 per cent of 18-34 year olds prepared to partially or fully buy online versus nine per cent of people aged 55 or older. 
UK Vehicle Data's Harris believes that a hybrid approach will evolve over the next few years, where many people will make their purchase decision before seeing the vehicle, and relying on some kind of return guarantee if they're not happy within a few days of delivery, but the traditional course will remain for those who prefer it.
How to buy a new or used car online
Buying a car online is becoming increasingly popular these days. Many manufacturers and dealers offer some form of online sales service and free delivery is usually included as part of the deal. This means you can buy the car of your dreams and have it delivered to your door, without having to leave the comfort of your sofa. 
Finding a new or used car online is straightforward with dealers and online marketplaces allowing you to filter your search by age, fuel type, gearbox, mileage and price. You'll then be presented with a list of vehicles that meet your requirements. Once you've found the car you want simply hit the 'buy online' button to get the purchase process started. 
Regardless if you buy outright or via finance, you'll most likely be asked to place a small deposit to secure the car. You'll then be asked to provide some details and emailed some forms to start the application for car finance, should you decide to fund the purchase via a PCP agreement.
Once the forms have been filled in and approved, you'll be given a delivery date for your new purchase - this will usually be between 10 - 15 days for a new or used car that's in stock or two or three months for a factory-fresh vehicle. 
The Pros
Buying online is perfect for car buyers who know exactly what they want. Online sales are also a good alternative for people who are uncomfortable with the showroom environment and/or pushy staff who may try to pressure you into a sale. 
Most dealers and manufacturers will give you the option to trade-in your existing car, although you may get a better price by selling it privately or using an online car buying service. If you do decide to part-exchange your car then you'll be asked to provide some basic details before being given an online valuation. 
Online car sales are safe and protected by the full weight of the Consumer Contracts Regulations (2013) which gives you a 14-day 'cooling-off' period'. This means you can reject the vehicle for a full refund with no questions asked. Unlike the 2015 Consumer Rights Act, the car doesn't need to be faulty for you to reject it. 
The Cons
Be wary if you are buying a car online from a private or unknown dealer. Scammers can easily produce professional-looking websites that will have the appearance of a respectable dealership, but the stock and the company will be fictional or copied from a legitimate source. If the prices look too good to be true or you are suspicious then visit the showroom in person to confirm the business and the cars for sale are legitimate. 
Buying online will not give you the option of a test drive. And the 14-day 'cooling off' period will have some strict conditions, which means you may be charged if you damage the vehicle or exceed 100 miles during the trial ownership period. You should, however, be made aware of the terms and conditions prior to the sale.
Remember, if you cancel the order for another vehicle or a full refund then you may also need to cancel or change the finance agreement. This may need to be done separately and via the company that is providing the vehicle finance.
Ask HJ
What are the best websites to find a used car?
What are the best websites to capture used cars for sale up to 5 years old? Are there any physical car supermarkets still in business or are they all like Cazoo where your chosen car is first seen when it's delivered to your door? My last purchase was 7 years ago so I'm out of date. I'm thinking of a Honda Jazz, Toyota Yaris or a similar small car with a high seat for a good view.
The majority of dealers (including car supermarkets) will advertise on classifieds sites such as AutoTrader and PistonHeads so I would advise using one of them to zero in on the car you're looking for based on your budget and the condition (age and mileage). That's the easiest way to find out what you can get for your money, armed with that knowledge you can then hunt out the same car on sites like Cazoo or heycar, which offers a warranty with all the cars it sells. Alternatively, you could look at our Honest John Cars for Sale site: https://www.honestjohn.co.uk/cars-for-sale/search/ We rate both the Yaris and the Jazz, reviews of both are below. Yaris: https://www.honestjohn.co.uk/toyota/yaris Jazz: https://www.honestjohn.co.uk/honda/jazz/
Answered by
Russell Campbell
More Questions
Ask HJ
How do I deal with intimidating salesmen at car dealerships?
I am ready to change my car. I don't want to buy without having a good look and a test drive, but I am an older woman and I feel patronised and intimidated by the salesmen. Do you have any tips for handling the salesmen and are there any tricks I should watch out for?
Before you start your hunt, search online for the dealerships you intend to visit – bad service will usually mean bad reviews, so you can weed out a lot of the bad dealers without ever needing to visit them. It's also worth sitting down and having a think about exactly what type of car you want and how much you intend to spend – it can be easy to be swayed on the day. Once you've got a hit list of dealers, an idea of what kind of car you want and how much to pay for it, it's time to go car hunting. I would advise bringing along someone for a bit of moral support. It'll feel less daunting to tackle as a twosome and your friend may have useful advice on the day. When you arrive at the dealer's, go with your gut, if you get a bad feeling from the place or the service, walk straight out the door – for all the bad dealers, you'll find an equal number of good ones who give honest advice and aren't pushy. You should be left in peace to look around a car and there should be no issue taking it out for a test drive. Once you're happy with which car you would like to buy, it's time to sort the price. Margins are tight so you're unlikely to negotiate a huge saving off the list price of the car, but you may be able to negotiate freebies like floor mats. Increasingly, dealerships make most of their money on your finance agreement so – if this applies to you – it's worth having some finance arrangements agreed before you go to look at cars, banks will usually offer more competitive interest rates than private or manufacturer dealers. Happy hunting!
Answered by
Russell Campbell
More Questions
Comments
Author

Sarah Tooze
Latest