UK's first all-electric charging station opens, with plans for 100 more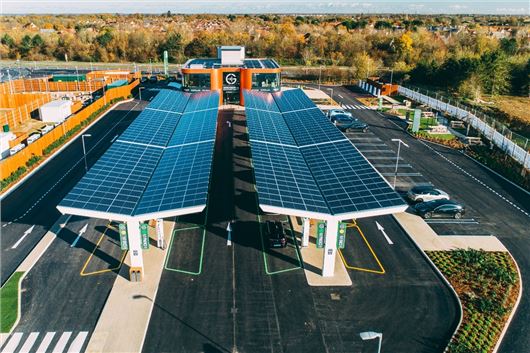 Published 09 December 2020
The UK's first all-electric car charging station has opened near Braintree, Essex - consisting of 36 electric vehicle chargers that'll deliver up to 350kW of power. 
The Braintree Electric Forecourt is operated by Gridserve, who says it represents a major breakthrough for the expansion of electric vehicle (EV) charging infrastructure in the UK. The location consists of 36 electric vehicle chargers, with power outputs ranging from 7kW to 350kW. That's enough to provide 200 miles of range in 20 minutes, according to Gridserve.
>>> Top five used electric cars for £15,000 or less
With an initial cost of 24p per kWh of energy, the company estimates an average-sized electric vehicle can be charged from 20 to 80 per cent for under £10 for an average-size EV. Gridserve claims these are the lowest ultra-high power charging rates on the market today. The firm also has plans to introduce a tiered pricing structure in the future. 
The site is the first of over 100 Electric Forecourts being built by Gridserve over the next five years, with aims to make driving an EV  an "enjoyable, ultra-convenient and stress-free experience".
The station's chargers draw power from renewable sources, including solar panels installed on the station's canopies and the company's network of hybrid solar farms. There's also a 6MWh battery onsite to help balance the supply of power during peak times. According to Gridserve, "on windy winter nights the battery can store enough energy to drive 24,000 miles in electric vehicles the following day."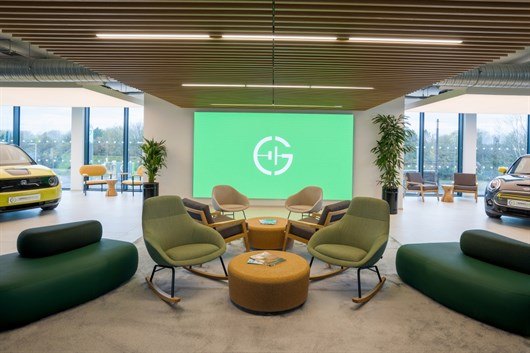 The station opened less than a month after Boris Johnson announced plans for the UK to ban the sale of new combustion engine vehicles by 2030.  
While vehicles charge, drivers can also browse a comprehensive retail space, with brands including WHSmith, Costa Coffee, Booths, Post Office and Gourmade. The facility also includes a waiting lounge, free superfast WiFi, high-end washrooms, dedicated kid's area, wellbeing area with exercise bikes that generate electricity, and business meeting room pods.
The Electric Forecourt is also designed to help people make the process of switching to electric vehicles as straightforward as possible. The upper floor of the on-site building showcases the latest electric vehicles, and there are multiple digitals screens that help people learn about and source electric vehicles.
In partnership with Hitachi Capital, Gridserve has also launched Electric Vehicle Solutions - the UK's first net zero electric vehicle leasing business. The service is designed to bring the cost of driving electric well below that of petrol or diesel cars, and minimise the environmental impact of EVs. Net zero carbon energy is included in monthly leasing payments, meaning drivers can charge at Electric Forecourts without paying any additional costs.
Toddington Harper, Founder and CEO of Grideserve, said: "Together with our charging-included electric vehicle leasing business, that we are also launching today in partnership with Hitachi Capital (UK) PLC, people now have the full confidence to make the transition to an electric vehicle, knowing that charging is in-hand, and it's actually less expensive to use an electric car than a petrol or diesel alternative."
Comments
Author

Georgia Petrie
Latest