Why now could be a great time to sell your car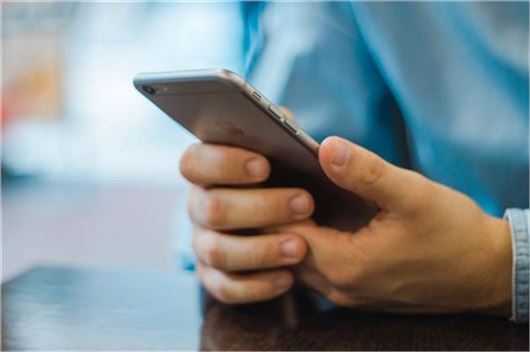 Published 08 December 2020
Is now a good time to sell your car? Strong used values and a buoyant market suggest that December could be the best time to cash in on your vehicle. 
As the new car market endures another difficult month due to the pandemic, the used car market appears buoyant. HonestJohn.co.uk has received lots of questions via ASK from readers who are looking to sell their car in the final weeks of 2020. 
What's more, the impact of lockdown has prompted many two-car households to downsize to one vehicle. The increasing number of homeworkers has also resulted in a dramatic reduction in the distance many car owners cover, prompting many to sell their diesel in favour of something petrol or electric.  
How can I sell my car during a pandemic? 
Private car sales
If you want to get the most money for your car then a private sale will be the obvious choice.
It takes more effort on the part of the seller, but a private sale will generally command the highest price for a used car. So, if you're not in a rush to buy another vehicle, a private sale will make a lot of sense. However, take note, the vehicle may take longer to sell, which means paying maintenance, road tax and insurance for a longer amount of time. 
One thing to bear in mind at this time specifically is that while a private sale will likely make you the most money, you may be reluctant to go through the traditional process of meeting potential buyers in person and accompanying them on a test drive. A buyer may also ask to pay you in person at a bank, which again may be difficult for car owners who are older or clinically vulnerable to Covid-19.
Part-exchange
If you have a used car you want to trade-in for a new one then a part-exchange will seem like an obvious choice. However, if you plan to haggle, take note, it's no good getting a decent discount and then giving it all back by accepting too little for your trade-in.
Be very well aware of what your existing car is worth. Use a pricing tool or compare it with similar models of age and mileage that the dealer has up for sale, and don't accept less than £1500 or 15 per cent (whichever is the greater) less than the sticker price on these cars. This may sound a lot, but remember the dealer will usually negotiate downwards from these sticker prices when selling used stock.
Also remember, what you get for your part-exchange is not the most important factor. The 'cost to switch' is. Always compare the total financial outlay involved in one deal compared to another.
Car selling sites
Selling through an online site is one of the quickest ways to sell your car. There are several to choose from, the most well known are Motorway, WeBuyAnyCar and WeWantAnyCar.
Most online car buying websites ask you to type in your car's registration, with the valuation based on the car being in a good condition. You can then arrange to take the car to the company's nearest site for an inspection or arrange for them to collect it from your home. However, if you haven't disclosed a fault or damage then be prepared for the original quote to be reduced during the physical inspection of the vehicle. 
You need to have your car's documents and some form of identity for yourself to the valuation appointment. If you agree to sell the car, the deal can be completed there and then. If you have the car on finance - such as HP or a PCP - you can still sell it. You'll need the settlement figure, but often the person dealing with the purchase will be able to contact your finance company when you're on site with the car, making it very straightforward.
How much is your car worth? Get an instant quote with Motorway
Motorway* is one of the UK's most popular sites for selling your car online. Simply enter your car's registration number and mileage to sell your car to a verified dealer, often for a better price than part exchange.
Motorway connects your car with the best offer from an exclusive network of 3000+ verified dealers and professional buyers.
By selling directly to a verified dealer, you cut out the middlemen and could get more than through other selling routes.
Motorway is completely free to use if you're selling your car.
Are there any costs with Motorway that I should be aware of? 
Motorway* is 100 per cent free to use and there are never any charges to sell via Motorway's exclusive dealer network. 
If you sell with an instant car buyer, you may find there are transaction and processing fees from the provider you choose. Any potential fees are made clear.
Comments
Author

Georgia Petrie
Latest