Half of all Ford dealers to close in the UK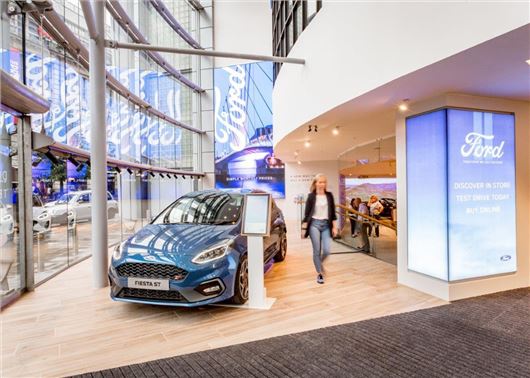 Published 28 February 2020
Ford is closing a large number of its franchised dealerships in the UK, as part of its long-term restructuring plan.
The announcement will cut Ford's 400 franchised dealer network almost in half, with the car and van manufacturer saying it needs to create a network of around 210-230 sales sites over the next five years. 
In an official statement to HonestJohn.co.uk, Ford said: "Customers will not be unduly inconvenienced when buying a new vehicle; there will continue to be a Ford selling site within easy reach for the majority of our customers, with around 90 per cent of the population within a 30-minute drive of a Ford sales point.
"Many of the existing smaller sales sites will be converted into vehicle servicing centres to further improve our customer service capability."
The number of new cars sold in the UK hit a seven-year-low in 2019, with 2.3 million new vehicles being registered - the lowest figure since 2013.
The latest industry figures from the Society of Motor Manufacturers and Traders (SMMT) suggests that 2020 could be another tough year for car sellers, with year-on-year demand for new models falling by 7.3 per cent.
Industry commentators blame the slump in new car sales on the Government's mixed messages on the future of petrol and diesel vehicles.
Mike Hawes, SMMT chief executive, said: "Consumer confidence is not returning to the market and will not be helped by Government's decision to add further confusion and instability by moving the goalposts on the end of sale of internal combustion engine cars.
"While ambition is understandable, as we must address climate change and air quality concerns, blanket bans do not help short-term consumer confidence. To be successful, Government must lead the transition with an extensive and appropriately funded package of fiscal incentives, policies and investment to drive demand. We want to deliver air quality and environmental improvements now but need a strong market to do so."
Comments
Author

Dan Powell
Latest