Used car sales drop as people keep their cars for longer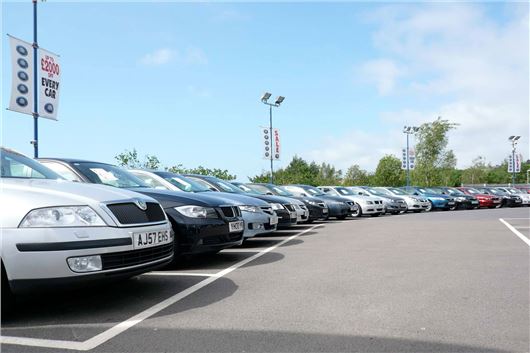 Published 14 August 2019
The number of second-hand cars sold in the second quarter of 2019 dropped by more than 59,000 compared to the same period in 2018, with 'economic and political uncertainty' blamed.
The data, released today by the Society of Motor Manufacturers and Traders (SMMT), reveals that the used car market fell by 2.8 per cent, with 2,034,236 second-hand vehicles changing hands between April and June.
>> Top 25: Used buys for £10,000 in 2019
"Owners are often holding on to their cars for longer, delaying the widespread introduction of the latest, cleanest models which is not good for air quality," said SMMT chief executive, Mike Hawes.
"We need a boost to consumer confidence, something that a Brexit deal would deliver, to improve the fortunes of the industry and the wider economy."
Although the number of used cars sold has dropped, the second-hand market still looks healthier than the new car sector. Registrations of new vehicles fell by more than four per cent in June, with diesels being hit the hardest with a decline of 22 per cent.
While demand for second-hand hybrid and electric cars has grown, petrols and diesels still account for more than 98 per cent of all used cars.
The data, sourced from the DVLA, shows that small hatchbacks are most popular with used car buyers, with more than 665,000 being sold in the last quarter. The Ford Fiesta and Vauxhall Corsa top the charts of most popular second-hand buys.
Black cars accounted for 429,534 transactions, followed by silver (384,479) and blue (351,627).
Comments
Author

Andrew Brady
Latest