Grey is the UK's favourite car colour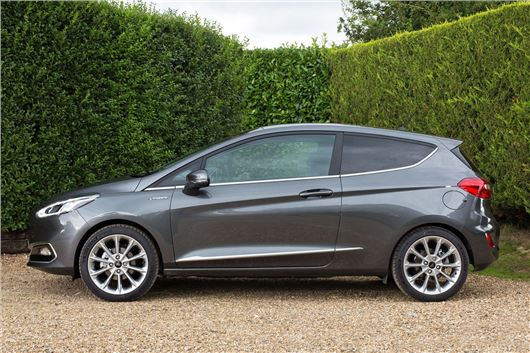 Published 18 January 2019
Grey overtook black to become the most-popular colour on new cars registered in the UK.
That's according to data released today by the Society of Motor Manufacturers and Traders (SMMT), which reveals that nearly half a million grey cars were registered in 2018.
It's the first time grey has topped the charts since records began. In 2017, black was the UK's favourite car colour. Before that, white was number one for four consecutive years.
More than half (59 percent) of all new cars in the UK last year were finished in black, grey or white - with no primary colour making the top three for eight years.
It's unusual that grey is number one as, in most cases, it's an optional extra on new cars. It was a favourite amongst buyers of Britain's best-selling car, the Ford Fiesta, last year - despite costing an extra £650, making it one of the most expensive colours available.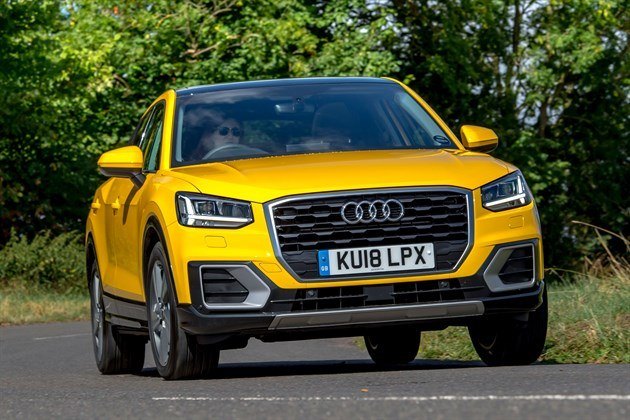 On Britain's second best-selling car, the Volkswagen Golf, grey is available as a no-cost option - which might explain its popularity - but it's a £565 extra on the third most popular car, the Vauxhall Corsa.
UK new car registrations were down by 6.8 per cent in 2018, which translates to a fall in popularity for most colours. Despite taking the top spot, the number of grey cars registered actually dropped by 1.1 per cent compared to 2017.
Orange and beige both saw a boom in popularity, with registrations of each soaring by 37 and 28 percent respectively. This meant orange jumped up to seventh place, while beige made its first appearance in the top 10 since 2014.
Yellow took a hit, falling by more than a third (34 per cent) - as did cream, with just 559 car buyers opting for this colour in 2018.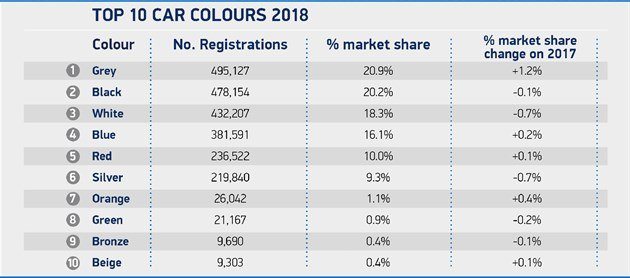 Comments
Author

Andrew Brady
Latest