Third of buyers would consider buying a car they haven't seen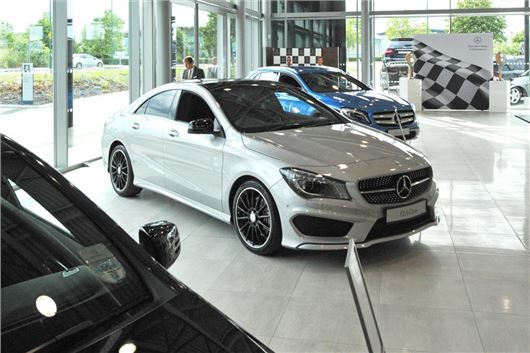 Published 24 August 2018
One in three drivers would consider buying a car they have not seen in the metal, according to new research. 
Automotive video specialist CitNOW surveyed 2000 second-hand car buyers about their shopping habits and found that a third would consider parting with their cash after seeing a picture or video of the vehicle. 
Nine out of 10 said they would ignore an advert if it didn't have suitable images, while half of those questioned said they considered a video tour an essential part of the car buying process.
>>> 10 steps to buying a used car
Seven out of 10 surveyed said they would consider travelling further to view a used car if they were sent a personalised video first. 
Since the introduction of the Consumer Rights Act 2015, buyers have had the automatic right to reject a vehicle that doesn't meet the specified standards within 30 days for a full refund. This has sparked a growing trend of 'virtual tours' and online car shopping, with buyers safe in the knowledge that they are protected by law if the vehicle is faulty or not as described. However, while the 30 day rule protects those buying from a dealer or trader, it doesn't apply to private sales.
Will online car shopping force showrooms to close?
Sue Robinson, director of the National Franchised Dealers Association, acknowledges that buying online is a growing trend, but denies that it will result in job losses or showroom closures for traditional car dealers. 
"This is a growing trend, however, evidence from our members shows that consumers still want to see a used car and test drive a new one before buying it," said Robinson. 
"As the vast majority of purchases continue to be concluded in person this is unlikely to be an issue."
Online buying has resulted in a boom of pop-up shops for new car sellers. In 2017 alone, Mercedes-Benz Pop-Up Shops welcomed over one million visitors to sites across the UK, with potential customers invited to browse model line-ups online and place orders or test drives. Hyundai, MG, Tesla and Dacia have also opened similar one-stop stores. 
Comments
Author

Georgia Petrie
Latest