What is the new car sales crash and what does it mean for buyers?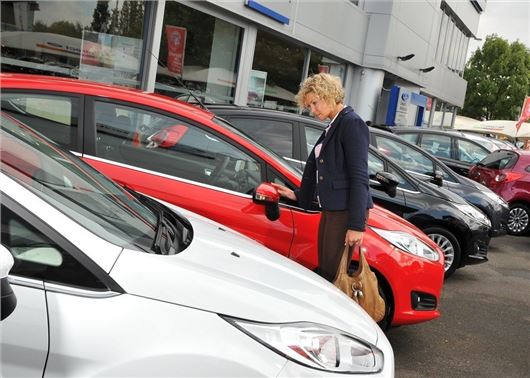 Published 05 January 2018
New car registrations are falling. Indeed, according to the industry trade body, the Society of Motor Manufacturers and Traders (SMMT), new car sales dropped by almost six per cent in 2017, a decline not seen since the last recession, but what does it mean for car buyers in 2018?
Clearly diesel has played a huge part. In 2017 sales were down by more than 17 per cent with 219,309 fewer diesel cars being bought compared to 2016. During the same 12 month period, petrol registrations increased by 2.7 per cent.
However, despite the myriad of negative headlines, more than 2.5 million new cars were sold in 2017, which means the UK is still the second largest market in the EU, behind Germany.
Is this the end for diesel? 
It's too early to say. For sure, diesels have taken a battering over the past 12 months, but it's difficult to say for certain that this is the end. It could well be that diesels are once again becoming the niche choice for those who need them - i.e those who regularly travel long distances. Remember, they are generally the most-efficient powertrain you can get in a car and they are perfect for high-mileage drivers. Obviously, the VED changes, the diesel showroom tax and DPF problems have not have helped improve the appeal of diesel.    
Does that mean everyone is now buying petrol?
Yes and no. While petrol new car registrations are increasing, they're not offsetting the huge deficit in diesel. For example, that 2.7 per cent increase in petrol registrations in 2017 equates to 36,210 cars. And that leaves a rather sizeable 183,099 hole in UK showroom sales. 
Demand for electric, hybrid and plug-in hybrid cars reached a record high in 2017, with almost 120,000 hitting UK roads 
What about electric cars? They must be rocketing, right? 
Demand for electric, hybrid and plug-in hybrid cars reached a record high in 2017, with almost 120,000 hitting UK roads - an increase of 34.8 per cent on 2016. However, while more and more people are choosing electrified vehicles, they still account for just 4.7 per cent of all new car registrations. And it will be a good few years before that total gets anywhere near double digits. 
Does that mean now is the right time to buy a new car? 
In short, yes. dealers and manufacturers are battling it out for your business and there are some sizable savings to be made when it comes to buying a new car. If you have a car to trade-in, for example, you can take advantage of numerous scrappage schemes, which will give you a sizable discount when you part-exchange your old motor. There are also lots of competitive finance deals, with low interest rates and deposit contribution schemes. Make no mistake, car dealers want your cash and they'll do (almost) everything within their power to secure your business.   
What about nearly new cars?  
This could well be the sweet spot in the new car sales crash, because there are thousands of pre-reg deals out there. Pre-registered cars are effectively surplus stock, sold cheaply to dealers who register them and then sell them on as 'ex-demo' or 'delivery mileage' cars. You can save up to 30 per cent off the list price of the UK's best-selling models, like the Ford Focus, Vauxhall Astra and Volkswagen Golf. Obviously, you don't get to spec the car yourself - as you would with a factory-ordered model - but if you're not fussy about the colour or trim then you can make huge savings, especially if you need a diesel for a high-mileage commute.
What does the future hold for new car sales?
Without a crystal ball, it's hard to say. But even the most optimistic experts at the SMMT believe that new car sales will drop by as much as seven per cent in 2018. That figure could accelerate if interest rates rise and make finance more expensive.
Comments
Author

Dan Powell
Latest