Ford launches scrappage scheme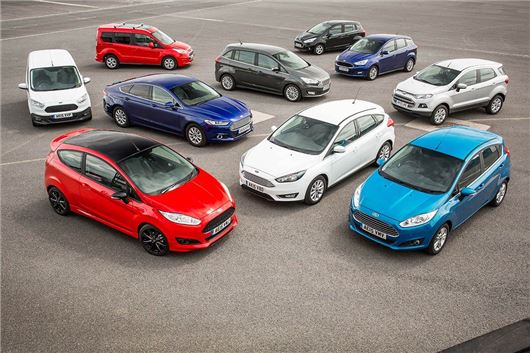 Published 21 August 2017
Ford has launched its own scrappage scheme, offering UK car buyers at least £2000 off a new car when they trade-in their old pre-Euro6 petrol or diesel car. The offer will run until the end of the year and is available on all new Fords.  
BMW 'scrappage scheme' to offer £2000 for older diesels
The scrappage scheme is open to owners of all non-Ford vehicles registered up to and including 31 December 2009 and Ford has pledged to scrap all the cars that are traded in. Classics will not be exempt from the crusher, with Ford stating that it'll be down to the car buyer to decide if they want their car broken up and recycled. 
The scheme will run until the end of the year and can be used in conjunction with any existing deals. This means a Ford Focus buyer can save up to £4950 on the advertised list price, while a Kuga buyer will save up to £4000. C-Max buyers can get a maximum discount of £4500, while the Fiesta will only qualify for the basic £2000 scrap incentive. Ford has said there will be no exceptions from the offer, which means buyers can trade-in an old banger to get £2000 off ST or RS models.  
"We don't believe incentivising sales of new cars goes far enough," said Andy Barratt, chairman and MD of Ford of Britain. "We will ensure that all trade-in vehicles are scrapped. Acting together we can take hundreds of thousands of the dirtiest cars off our roads and out of our cities.
*Update 29 August 2017* 
Despite assurances that the scrappage scheme applied to "all models", Ford has now changed its stance somewhat by releasing a limited list of cars that qualify (as seen below).
>> See all the manufacturer scrappage scheme discounts in our complete guide
| | | |
| --- | --- | --- |
| Model | Series | Scrappage Saving incl VAT |
| B-MAX | Titanium, Titanium X | £3500 |
| B-MAX | Titanium Navigator, Titanium X Navigator | £3200 |
| C-MAX & Grand C-MAX   | Zetec | £4000 |
| C-MAX & Grand C-MAX   | Titanium, Titanium X | £4500 |
| New Fiesta | All execpt Style models | £2000 |
| Focus | Zetec Edition, ST-Line   | £4450 |
| Focus | Titanium, Titanium X | £4950 |
| Kuga | All | £3000 |
Comments
Author

Dan Powell
Latest