Get £2000 off a new car with the Vauxhall scrappage scheme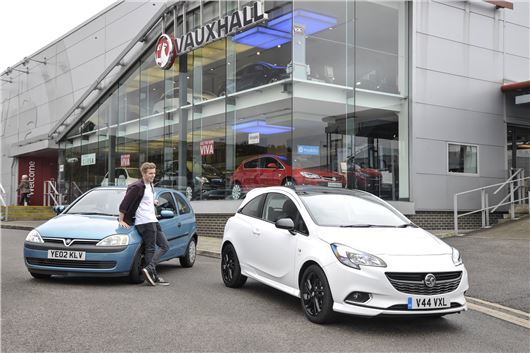 Published 25 May 2017
Vauxhall is offering buyers up to £2000 off the price of a brand new car when they trade-in their old one.
Vauxhall's Scrappage Allowance Scheme applies to the Corsa, Astra, Adam, Meriva and Mokka X. It's eligible on selected new models ordered and registered before 30 June 2017 and can also be combined with existing finance offers, including PCP plans and deposit contributions.
The offer is dependent on the traded-in car being registered in the owner's name. The owner must also prove they've owner the car for at least 90 days.
However, Vauxhall has stressed that the scrappage programme "is not designed to rid the world of classic cars". Therefore, Autogreen - Vauxhall's recycling partner - will notify relevant owners' clubs about cars manufactured prior to 1991, giving them the opportunity to purchase parts before the vehicle is considered for scrap.
The Government is already considering a "targeted scrappage scheme" for older petrol and diesel cars. In a draft, published by the Department for Environment Food and Rural Affairs, the Government says it could pay drivers up to £8000 to scrap their car, on the condition they replace it with an electric vehicle.
The proposals are part of a wider initiative to tackle rising pollution levels and reduce the number of deaths caused by poor air quality. The "targeted" scheme could run for 12 months and be aimed at diesels registered before 1 September 2015 and petrol cars registered before 1 January 2006.
The Government says the scheme could take 15,000 of the most-polluting cars off the road, but hasn't given any indication when the scrappage initiative will start.
>> See all the manufacturer scrappage scheme discounts in our complete guide
Comments
Author

Georgia Petrie
Latest