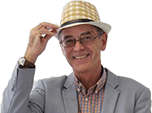 « June 2012 | May 2012 | April 2012 »

Wed, 30 May 2012
In an analysis of its warranty claims records for cars three to five years old, Warranty Direct has found that the 2001 - 2007 Toyota Corolla is the most reliable slightly older family car.

Mon, 28 May 2012
Soft-tops tend to cost a little more when the sun is shining, but our used car price guide will help you get the haggle for the best deal.

Wed, 09 May 2012
Now on the UK market for more than 4 years, the cute looking FIAT 500 is still proving to be a strong seller.
« June 2012 | May 2012 | April 2012 »