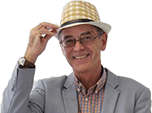 Summer is probably going to arrive soon  and so the prices of cabriolets are almost certain to rise, even if temperatures don't. There are still bargains to be found, though, so we've selected some popular cabriolets to suit all tastes and priced them up so you don't pay over the odds.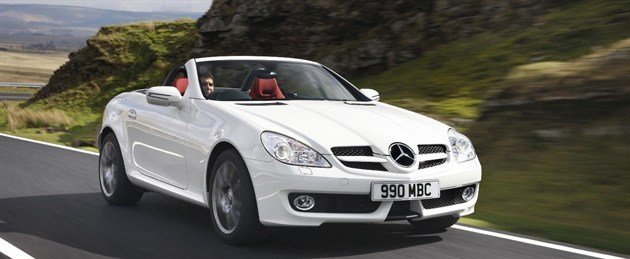 A third generation SLK has just gone on sale, so prices are dropping for the 2004-2011 model, codenamed R171. The range encompasses everything from a fairly frugal and tame 1.8-litre petrol to a ludicrous AMG V8 version with 360PS.
The folding metal roof can be folded away at speeds up to 5mph and there's an 'air scarf' option that keeps your neck warm on less than perfect days. A 2008 model SLK200 will set you back between £15,000 and £17,000 depending on what options are fitted, and we tracked down a cars for as little as £14,400.
An average mileage 2008 SLK 200 from a private seller should, according to our used car pricing tool, set you back around £14,150.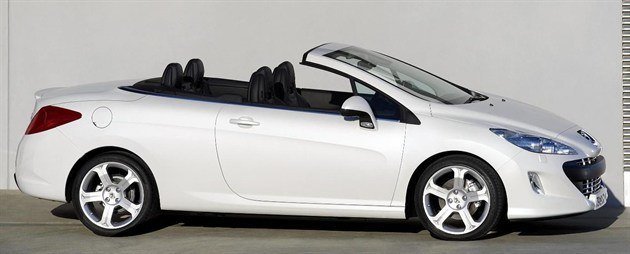 The 207CC is the one of the most popular folding hard top cabriolets on the market, but if you can stretch the budget to its big brother you'll find it offers much improved quality and increased refinement.
Earlier models are falling in price now and if you look hard you'll find private sellers offering them for less than £10,000. It's more realistic to expect to pay around £11,500 for a 59-plate 1.6 petrol, though, and the better diesel cars still carry a premium. Even so, when you consider that a new 308CC will set you back at least £21,000 those used prices seem more reasonable.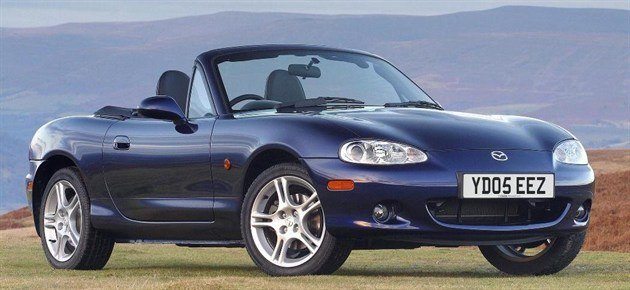 Until a few years ago it was quite possible to find similarly aged MX-5s and MGFs for the same price. Lately, though, older MX-5s have become more valuable (although still fairly cheap). If you've got about £5,000 to spend on a cabriolet you'd be hard pressed to do better than the little Mazda - enjoyable handing and a good reputation for reliability make it a desirable model.
That desirability and reliability means there are a fair few MX-5s around, and a budget of £5000 will get you a well-maintained later mark two model with 1.8 litre engine and reasonable mileage. If you enjoy summer driving and you don't want to spend a fortune it's hard to find a better car.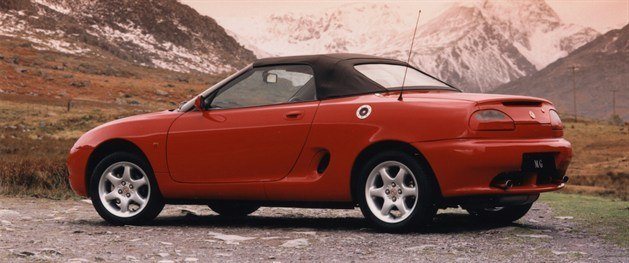 Just because you want some traditional open top fun doesn't mean you should spend an absolute fortune. The MGF has a (justified) reputation for being unreliable, but find a later model with a well documented history and you'll have one of the best value small sports cars around.
When prices are so close together finding the best car in budget can be a minefield, but you shouldn't need to spend more than £1500 for a well looked after post 2000 model. You can find MGFs for less than £1000 but those with a certain history tend to fetch a little more, and the peace of mind is worth a few hundred pounds.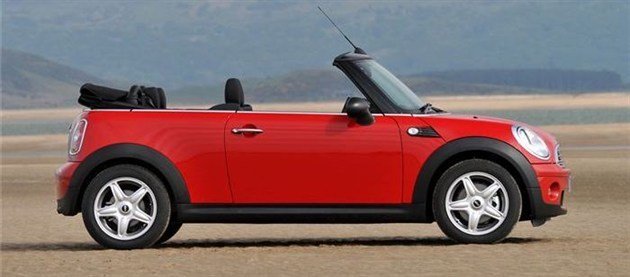 Go outside on a warm clear day and there's every chance you'll see a MINI Convertible, such is its popularity. Combining enjoyable MINI handling with a folding fabric roof seems to have worked well, and you can get first genration models for around £5000. 
Second generation models are better, of course, so if you can plump the extra cash then they're worth a look . Realistically you should expect to pay around £12,000 for an average mileage 2009 Cooper 1.6 - which offers all the entertainment of a normal MINI hatch with the added benefit of an open top. 
Whether you want a soft top, a super car or a basic runabout, check our used car pricing tool and browse our classifieds for the best deals.