Japanese imports spotted in the classifieds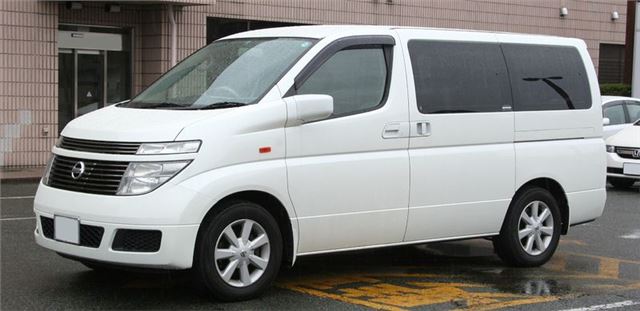 In the UK we may buy many of our vehicles from Japanese manufacturers, but the cars sold here by brands like Toyota, Nissan, Mitsubishi and Suzuki are only a small fraction of what they offer elsewhere in the world.
The Japanese market itself is filled with all manner of curious vehicles to satisfy the different rules, regulations and tastes.
Maintaining a used car in Japan is costly thanks to stringent MOT style regulations, so a large number of used vehicles are exported each year. They need a rear foglight and mph speedo fitted to be made road legal for the UK, as well as various inspections, and a new registration. 
See below for a selection of weird and wonderful vehicles originally sold on the Japanese domestic market and now imported and available to buy in our classifieds section.
Toyota BB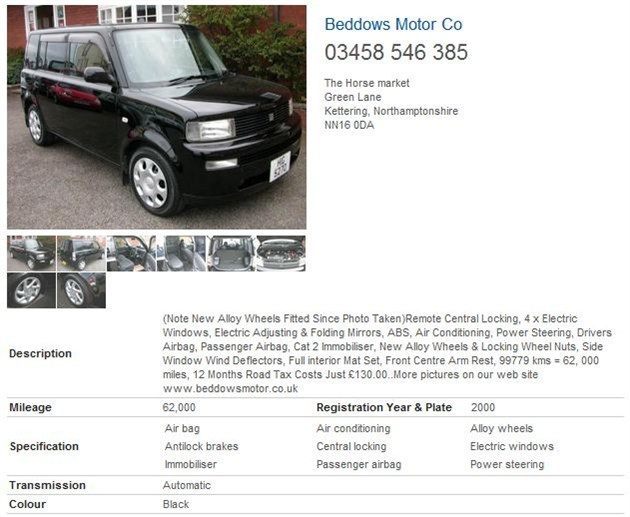 The BB is a square sided mini estate based on the Yaris, or Vitz as it's called in Japan. It was designed mainly for mid-20s males, and is similar in appearance and layout to the Cube, a car sold unsuccessfully in the UK by Nissan. Thanks to its square sides it's a fairly spacious car, with masses of rear legroom. As with most Japanese cars, this example is an automatic. It's powered by a 1.5-litre VVTi petrol engine and has covered 62,000 miles since it was built in 2000. It's quite steeply priced at £4,300, but it's certainly a unique car – very few are imported to the UK.
Nissan Elgrand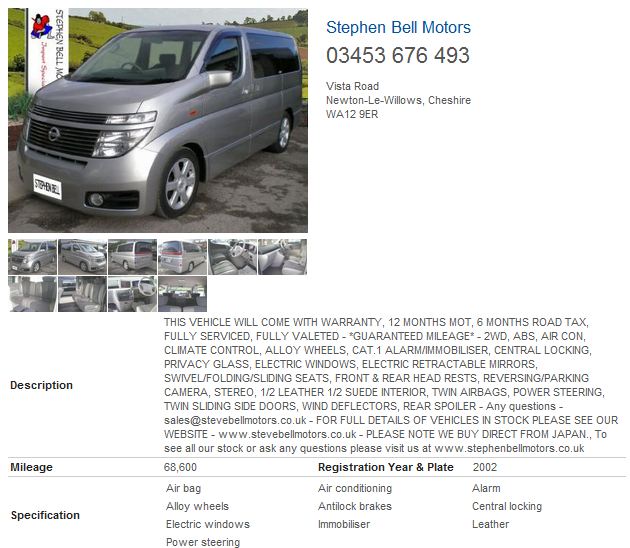 The Elgrand is a large, eight seat people carrier along the same lines as the Peugeot Expert Tepee and Volkswagen Caravelle. The Elgrand, however, is much more stylish than its European counterparts, with alloy wheels, deep bumpers and even a spoiler. A 3.5-litre V6 petrol provides the drive – diesels are less popular in Japan than in Europe. The Elgrand has a lot of luxury touches, like a large LCD screen, swivelling chairs trimmed with leather and suede, a reversing camera, and electric sliding doors. This examples is a second generation model with just under 70,000 miles on the clock, and is priced at £12,995.
Mitsubishi FTO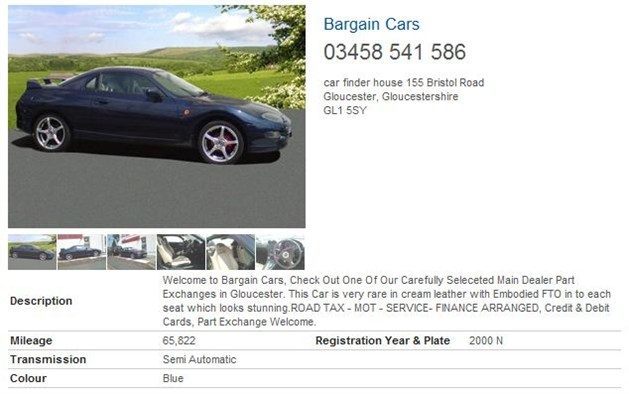 There's a very good chance that you've seen an FTO before – in the late 90s and early 2000s they were very popular with car tuners in the UK, thanks to an abundance of 'grey' imports from Japan. It's certainly a pretty car, with a hint of Aston Martin about the front end and a flowing muscularity to the rest of the styling. Power comes from either a four cylinder or a V6, with drive going to the front wheels. Most have been modified in some way or another, and this is no exception, so finding an original example is difficult.  It's priced at £2299.
Honda Integra Type R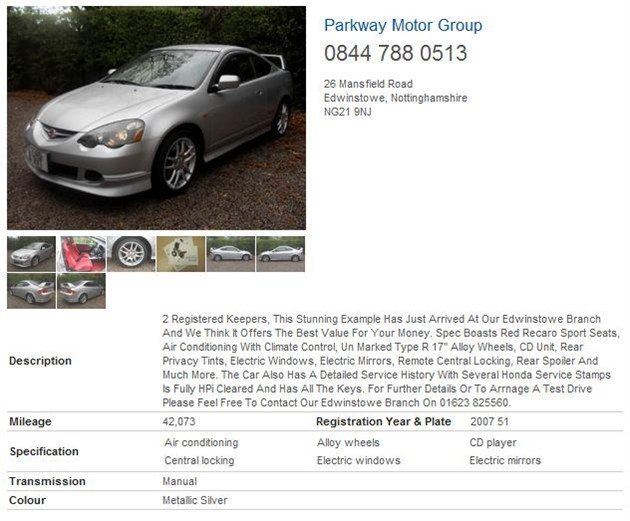 If Honda had sold the Integra in the UK would have fit somewhere between the Civic and the Accord in the range. It was sold in various countries outside of Japan, but only the Japanese domestic market got the hot Type R version, complete with 220bhp, upgraded brakes and Recaro bucket seats. Notoriously stiff, the Type R is better suited to smooth tracks than it is to rough, potholed British roads. This example is listed at £7995 and has covered 42,073 miles.
Mazda Eunos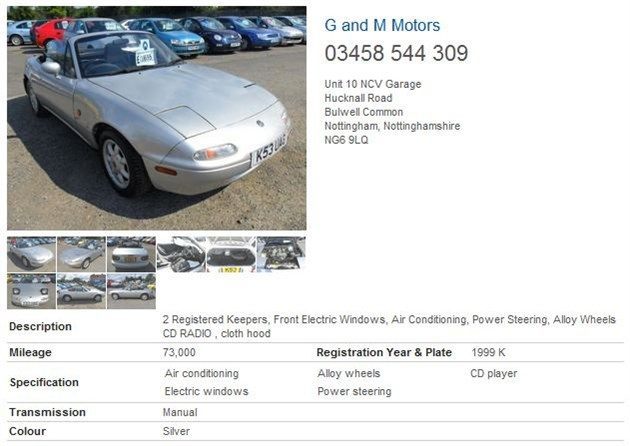 The MX-5 has been a tremendous success for Mazda. Offering back to basics sports car fun for not very much money has proved a successful recipe, so much so that people will import Japanese models because there just aren't enough UK cars at the right prices. The Japanese version is called the Eunos, and imports are generally cheaper to buy than UK MX-5s, but often cost a little more to insure. With 73,000 miles this model is doing pretty well for its age, and is priced at £1690.
Whatever you're looking for, whether it be used or new, foreign or domestic, have a look in our Cars for Sale section and you'll almost certainly find something suitable. 
Comments