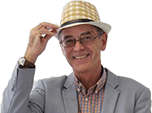 Nostalgic cars in the classifieds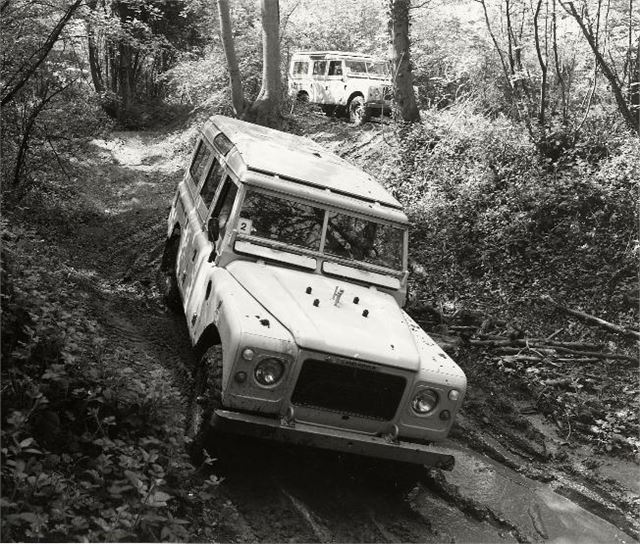 What was your first car? Chances are it wasn't very good, but that you loved it all the same. Same goes for the first car you bought simply because you liked it, rather than because it was practical. Imagine if you could go back and find your first car, or the car you loved the most?
It may well be that the vehicles you owned years ago have gone to the scrapheap in the sky, lost to rust and mechanical problems. But some examples still exist, lovingly tended to by their owners, so we've had a look through the classifieds to find some of the most nostalgic cars on sale. Perhaps there's one you used to own?
Once a common sight, the Austin Maestro came out of a troublesome era in British motor manufacturing. It was fairly popular, thanks to low running costs and competitive pricing, although it never matched the Ford Escort or Vauxhall Astra in numbers. It aged quickly, and most have been scrapped.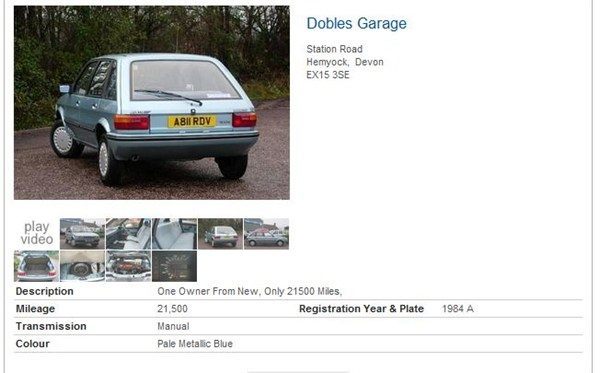 Amazingly, despite becoming more and more unpopular throughout the 80s, you could buy a new one in England as late as 1999. Eventually, tooling and production rights were bought by a Chinese company, who eventually decided it'd be a great idea to graft the front end of a Montego onto a Maestro, resulting in the hideous FAW Lubao CA6410, or the 'Monstro,' as enthusiasts call it. 
This example is a 1984 A-Reg and has covered a mere 21,500 miles. It looks to be in fantastic condition, too.
Go back another decade and things look distinctly different. This Ford Cortina is even painted in a suitable 70s shade of brown/gold, and it's still got its old fashioned number plate, complete with raised letters.
The Cortina was the car of choice for family motorists back then, and this model is a top spec GXL complete with vinyl roof and fitted with a 1.6-litre OHC engine. The GXL only remained top dog until 1973, when the 2000E was released, which featured thick carpets, velour seats and plenty of wood trim.
It was eventually replaced by the Sierra, and then the Mondeo.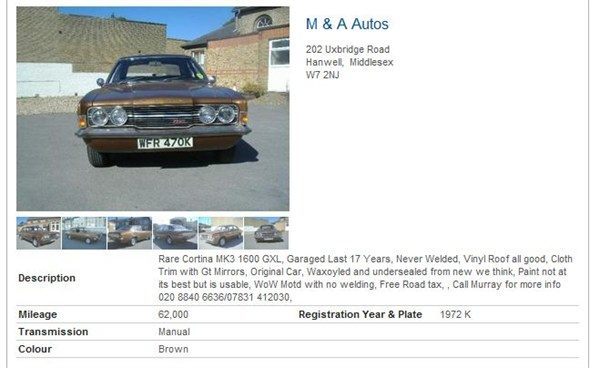 What list of nostalgic cars would be complete without a Morris Minor? Not this one, anyway. The Minor was once as common a sight as the modern day Fiesta or Corsa. It was a low-cost, economic and simple machine, and for that reason it ended up being the 'first car' of many new drivers.
The luckier might have had a convertible tourer model such as this. Top speed wasn't much, somewhere around 70mph, and acceleration could best be described as leisurely. That said, the engine would manage around 40mpg, which isn't bad at all.
This model looks to have been well cared for, and it even has a luggage rack, perfect for summer holidays.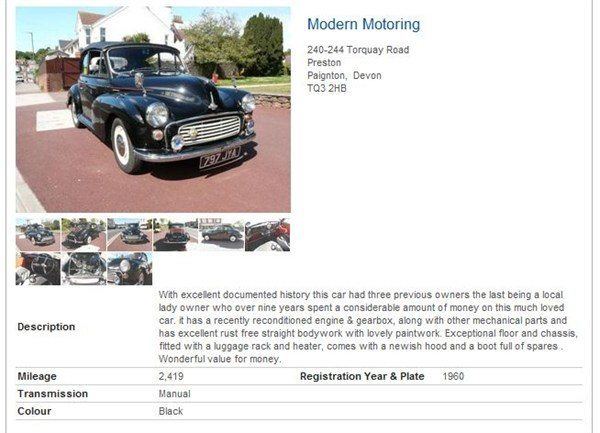 Lastly, for all those who spent their earlier years in the countryside, such as myself, a Land Rover. And, as those who've stayed put in the countryside will know, they seem to last forever. Series II models like this can still be found working hard on farms and moors all over the country, many without having been cared for particularly well.
Thanks to this durability they have a decent reputation and are now appreciating in value. So you could cure your nostalgia and make some money at the same time if you find a decent one.
This is a model IIA with a 2.25-litre petrol engine. It's been fitted with a Weber carbutettor to improve performance, and has had a few minor restoration jobs done. Mileage is low at 87,682, although on a car as old and durable as this there's a possibility it's been 'around the clock.'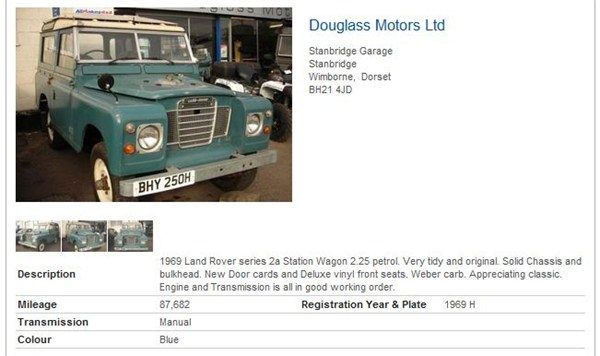 Whether you're looking to appease you nostalgia or you're looking for something brand new you're bound to find what you need in our deals section.   
Comments