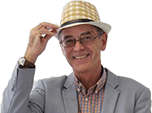 Hagerty Lists Top Collectibles For Every Price Bracket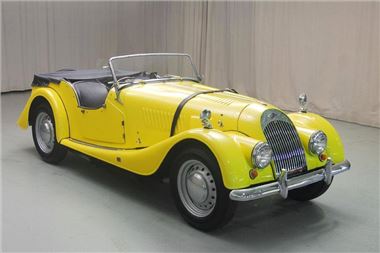 Hagerty's List of Best Buys for Every Price Range: A Guide for the First-Time Collector
Hagerty – the world's leading provider of collector car insurance – has put together a list of "Best Classic Cars for Every Bank Account" as a guide for the first-time buyer. Hagerty's list includes cars that are fun to drive and will likely continue to increase in value over time, so you can feel confident with any budget.
"When the world's economy plunged into chaos in 2008, astute investors looked around for items of lasting value and started asking us for advice on which classic cars serve as the best value for their investment," said Angus Forsyth, Managing Director of Hagerty International.  "Collectible cars have proven a smart way to ride out the vicissitudes of the money markets, and this list serves as a guide to some of the best buys on the market today whether you have £5,000 or £100,000 to spend."
In addition to their expected increase in value, the vehicles were selected according to the following criteria:
Accessibility: Each car on this list is readily available.
Ease of ownership: Parts and information are plentiful.
Great driveability: Capable of safe and enjoyable operation on modern roads.
Strong support network: Energetic and effective clubs to assist with spares, technical advice and sympathy (when called for).
The Hagerty selection of "Best Classic Cars for Every Bank Account" is as follows: 
£5,000 – 15,000
1949-71 Morris Minor Saloon/Convertible/Traveller
1958-61 Austin-Healey "Frogeye" Sprite Convertible
1962-74 MGB Convertible and MGB GT Coupe
1962-68 Austin/Morris Mini Cooper Saloon
£15,000 – 25,000
1961-67 Jaguar MKII Saloon
1954-68 Morgan Plus 4 Convertible
1969-76 Triumph TR6 Convertible
1964-70 Ford Mustang Coupe/Fastback/Convertible
£25,000 – 50,000
1960-67 Austin-Healey 3000 Convertible
1961-69 Jaguar E-Type Coupe/OTS
1967-73 Porsche 911S/E/T Coupe and Targa
1963-71 Mercedes-Benz 230/250/280SL Convertible
£50,000 – 100,000
1949-61 Jaguar XK 120/140/150 Coupe/OTS
1974-89 Lamborghini Countach Coupe
1955-66 Bentley S1/S2/S3 Saloon/DHC
1956-63 A.C. Ace Bristol Convertible
More at Hagerty
Comments