Sports cars spotted in the classifieds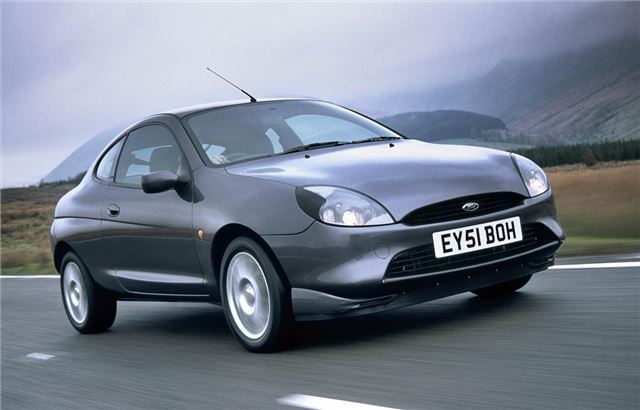 With a cup of coffee, a red pen, and a copy of the local newspaper it's far too easy to spend an entire Sunday morning looking for the perfect used car, even if your budget is completely fictional and you're just wasting time. It's a game we've probably all played at some point.
But with the sheer volume of classifieds listed in our deals section, playing that game could take more than just a Sunday morning. Indeed you could spend a good day on it. So if you're on your coffee break and you're short a newspaper or a red pen, read on.
Summer is here, so what better time to buy a performance car? After a quick browse we've come up with a few ideas to suit everyone from the thrifty wise man to the hyper rich maniac.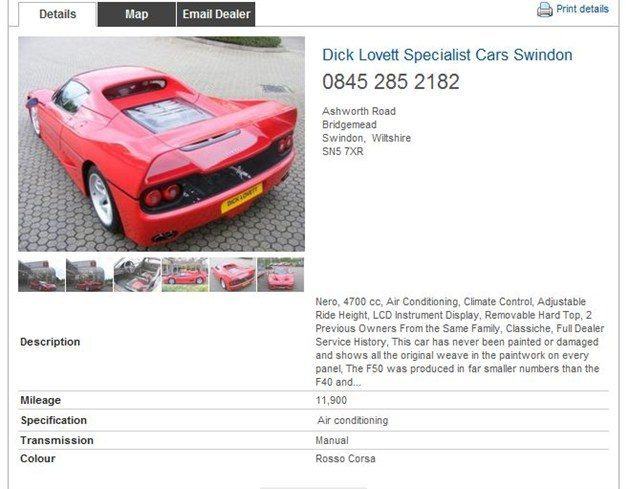 And first, for someone with a fairly large sum of money burning a hole in their back pocket, how about a loud, pure-blooded Italian supercar? This Ferrari F50 isn't cheap at £425,000, but it'd nonetheless make for a sensible buy, since it'll never depreciate unless you drive it off a cliff. You wouldn't use it to get on the daily commute, of course, but with a 4.7-litre V12 and over 500bhp, it'd certainly be entertaining on those odd days you dare take it on the road.
Don't be downhearted if you're not a millionaire, though. A shouty, firey red Italian can still be yours for not very much money. This 2010 Fiat Panda 100HP only has 3,300 miles on the clock. Despite the modest power output and cute dimensions the Panda 100HP is an exceptionally cheap way of having masses of fun, thanks to a stiff suspension set up and eager power delivery.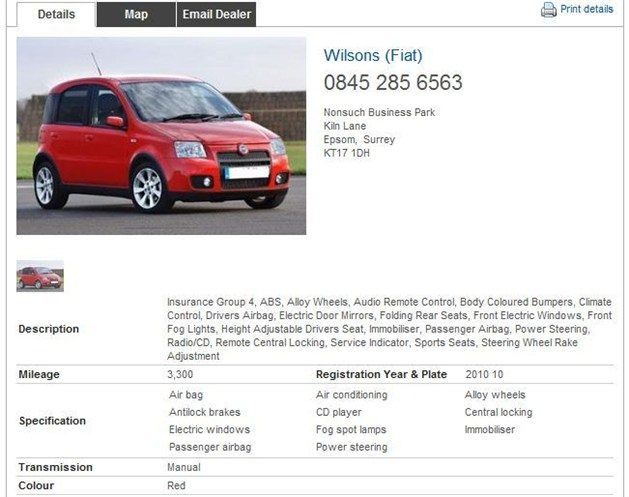 It's almost new and priced at £9,789, and despite providing huge fun it falls into a low insurance group. It's still a Fiat Panda, though, and not to everyone's taste. But for under £10,000 you can have something much more rare and unique, like a Lotus Elise.
It might have a fragile 1.8-litre Rover K-series unit as the powerplant, but it's a lightweight, revvy engine which suits the iconic lightweight Lotus perfectly. Famed for nimble handling and quick acceleration the Elise is on every enthusiastic driver's wish list. This example has 49,000 miles on the clock and is for sale at just shy of £10,000.
Keep hold of it for a few years and will doubtless start to appreciate in value, it's a definite future classic.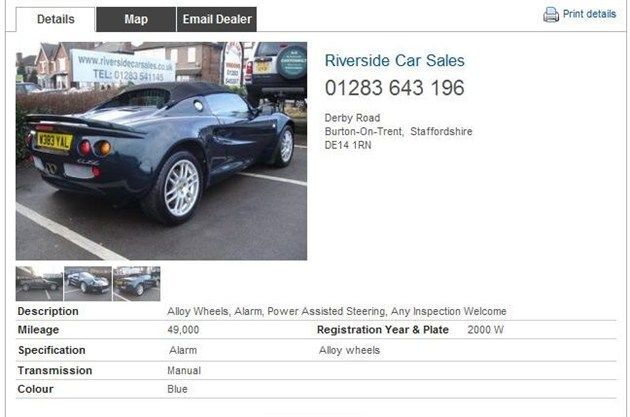 Finally, there's no need to worry if you're on a shoestring, you can still have some fun thanks to Ford. The pretty Puma coupe wasn't massively expensive new, thanks to being based on a Fiesta, and they're now available for next to nothing. The combination of an entertaining chassis set-up, a well styled body and a peppy 1.7-litre engine co-developed with Yamaha make for a desirable car with an engaging drive.
The interior leaves a lot to be desired, but who cares when you're having fun? A fairly straight Puma can be had for less than this already cheap £1,300 example, while more recent ones fetch a little more. There're loads around, though, so find the best you can!
If you're looking for a summer toy or a workhorse to last forever then the cars for sale section will certainly have something interesting and suitable, new or used.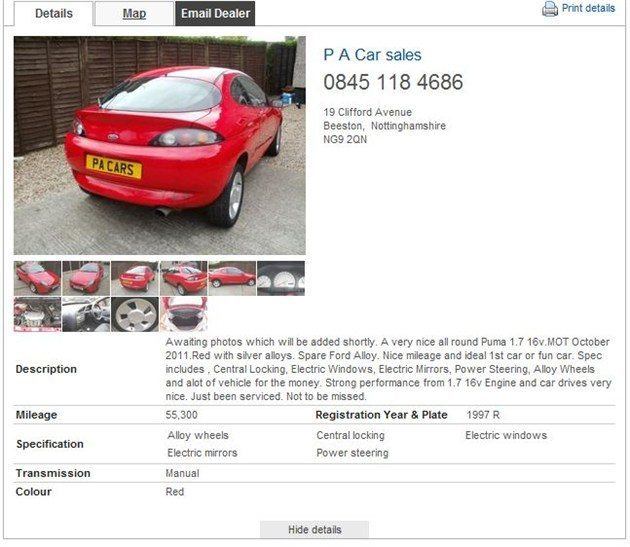 Comments