SMMT new car registrations for April 2011 released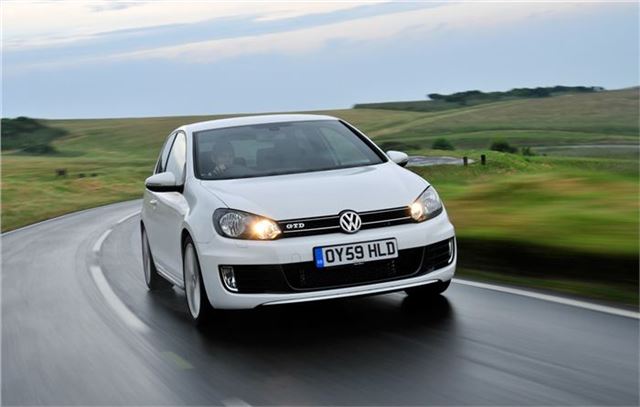 The Society of Motor Manufacturers and Traders (SMMT) has released new car registration figures for April 2011 and they show that the market is on par with 2010 and, although it was 1.5% ahead of SMMT forecasts for the year, it fell by 7.4% overall, the tenth consecutive decline in volumes.
Despite disruptions to supply caused by the Tsunami the SMMT hasn't changed its forecast for the remainder of the year, which is for 1.93 million new car registrations in total. The SMMT also predict the market to recover in 2012, back to two million units.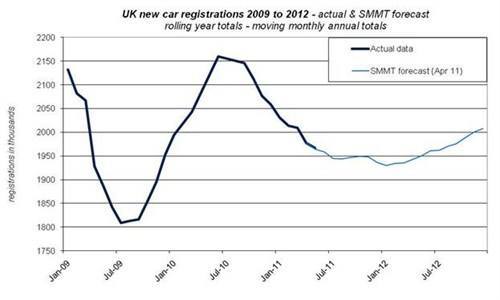 "New car registrations in April demonstrated continued stability in the marketplace, with demand remaining lower than in 2010, although slightly ahead of industry expectations," said Paul Everitt, SMMT Chief Executive. "The coming months will remain challenging, but we do expect to see a return to growth in the second half of the year."
Compared with the first four months of 2010, registrations in the first four months of 2011 have fallen by 8.5%, however January-April 2010 saw over 100,000 cars registered through the scrappage scheme.
Diesel cars represented 52.7% of the April market, with the Volkswagen Golf the most popular diesel model and the second most popular model over. The most popular model overall was the Ford Fiesta, which has held the top spot all year.
MPVs and crossovers are increasing in popularity, the most popular of which is the Nissan Qashqai, having sold 3,133 units in April.
Fleet demand remains strong – up 6.5% in April. Fleet registrations made up 56% of new cars registered in April. 
More detailed figures are shown below. 
Comments