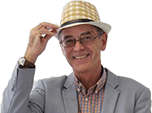 VW Applies German Standards to Used Car Sales Worldwide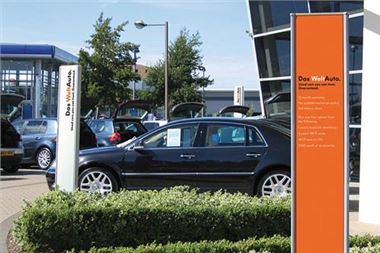 Purchasing a new car can be a difficult and stressful experience – but one which motor manufacturers strive to make as easy and enjoyable as possible.  
Purchasing a used car can also be stressful, but it's not often considered as a key area for transformation or change.  There's no real logic to this – after all, for most franchised outlets, selling used cars constitutes around 25 per cent of their business.
And that's why Volkswagen is changing the way it sells used cars with the launch of 'Das WeltAuto'. 
Literally translated as 'The World Car', this is a global initiative and a long-term commitment to make the used car buying experience as close to the new car experience as possible, enabling the Volkswagen network to sell 'Used cars you can trust. Guaranteed'.
Any passenger car, Volkswagen or otherwise, which is under 100,000 miles can now be sold as an approved 'Das WeltAuto' car (subject to achieving the required standards), hence broadening the range of vehicles available on forecourts and enhancing the choice available to customers.
Typically, all manufacturers in the UK have an approved used car programme which focuses on the quality of the car.  With Das WeltAuto, Volkswagen is introducing a programme which also takes into consideration the complete buying experience and the importance of a flexible package to meet customers' requirements.  
There are three key elements to any Das WeltAuto car.  These are:
1.    Guarantees and checks (what you expect…):
·       Minimum 12 month Volkswagen All Component warranty
·       30 day / 1,000 mile 'no quibble' exchange promise
·       Full history check
·       Comprehensive testing and reconditioning
·       Preparation to Volkswagen standard
2.    Plus one option from the following list (plus choice for the customer…):
·       1 year's Volkswagen Roadside Assistance free of charge
·       3 years' MOT protection free of charge
·       MOT tests for life free of charge
·       £100 worth of accessories
·       £100 off a used car service plan
3.    Extras you can add (plus flexibility of car choice…):
For each vehicle advertised, the Retailer will suggest a number of approved accessories to enhance and personalise the vehicle, for example, alloy wheel upgrades; parking sensors; cruise control; satellite navigation; or Bluetooth / iPod connectivity.  The prices shown will include VAT and fitting costs where appropriate to make the process as transparent as possible.
Behind the launch of the scheme is Volkswagen's Dave Wilding.  He comments: 'Despite our best efforts there is a still a gap between the new and used car purchase experience.  In launching Das WeltAuto, we're attempting to close that gap and to match the used car and the package that comes with it to the requirements of the customer.' 
He continues: 'We've worked hard to develop the right components for the programme and also on branding and marketing.  Wherever customers see the orange Das WeltAuto branding they'll know they'll get a great customer experience.'
Wilding adds: 'When we sell a new car we make sure the customer has all the information on, for example, their vehicle's warranty and roadside assistance package.  This often isn't the case with a used car and sometimes customers don't even know what benefits they've purchased with their car.  With Das WeltAuto each product will have a brochure with a clear explanation to the customer.'
The new Das WeltAuto approved used car scheme has been trialled for a year in 21 Volkswagen Retailers in South West England and South Wales with successful results and some useful learnings.  It will be rolled out to the rest of the network over the next few weeks and officially goes live on Good Friday – 22 April 2011.  'We hope this will be a very Good day for our used car customers,' concludes Wilding, 'and will mark the start of a big change in used car retailing.'
For more information, to find your nearest Volkswagen Retailer or choose your ideal used car, visit www.volkswagen.co.uk/used.
Comments