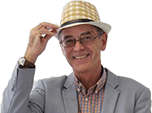 KIA Exports 10,000,000th Vehicle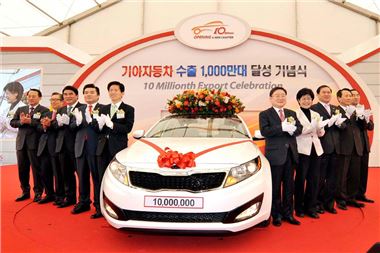 On Thursday 24th March, Kia Motors Corporation reached the 10 millionth global vehicle export mark when a Snow White Pearl Optima sedan was shipped to the US market from Kia's main hub, Pyeongtaek Port, located 50 miles southwest of Seoul, South Korea.
In Europe, the company's production facility at Žilina, Slovakia, also announced today that it has set a new output record, having produced a total of 229,500 cars in 2010, representing a 52 per cent year-on-year increase.  Engine production was also up 31 per cent on last year, with more than 320,900 units produced.
"The last year was an exceptionally positive one for Kia Motors, and we expect to build on our momentum through 2011," comments Benny Oeyen, Vice President Marketing and Product Planning, Kia Motors Europe.  "These production success stories are a clear indication that Kia is designing cars that are relevant to the current market and that are highly desirable to consumers.  The fact that half of our 10 million global exports have been achieved in the past five years is further proof that our design-led product revolution has achieved its aim of establishing Kia as a major player in the global automotive market.
"In Europe, the introduction of the new Kia Sportage has been a catalyst for our growth, with more consumers than ever considering the Kia brand for the first time.  With the launch of the all-new Picanto and Rio models over the coming months, we are confident that we will see increasing numbers of 'conquest sales' moving forward," Oeyen concludes.
More at KIA
Comments