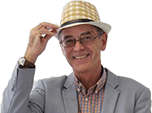 Vauxhall 'warranty that could last a lifetime' ads to air from tonight
Vauxhall will tonight air the first primetime advert promoting its 'Lifetime Warrranty'.
Though in the the teaser version of the commercial, narrated by Bill Nighy (see above), the firm has been careful to refer to it as a "Warranty that could last a lifetime", following the Advertising Standards Authority's ruling on Kia's seven-year warranty advert last week.
The advert takes a an irreverent look back at Vauxhall's past as the UK's oldest surviving car brand and includes footage from some of Vauxhall's most famous adverts.
"This ad campaign is the first to focus purely on the Vauxhall brand, rather than a specific car line," said Peter Hope, Vauxhall's Marketing Director. "This is apt, since the Vauxhall Lifetime Warranty applies to all our cars and illustrates our renewed commitment to provide the best customer service in the UK car market. We aim to make a step change in our customer satisfaction experience, and we're well underway to achieving that goal."
The Vauxhall Lifetime Warranty applies to the first owner of any Vauxhall car registered after August 1, 2010. The comprehensive OEM warranty covers powertrain, steering and brake systems and electrical equipment throughout the life of the vehicle, up to a limit of 100,000 miles. To maintain the Vauxhall Lifetime Warranty, owners simply need to visit a Vauxhall retailer annually for a free vehicle inspection. A plan enabling second owners to purchase the warranty is currently under way and will be announced soon.