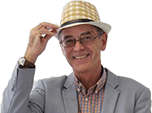 Chevrolet gives buyers a high-five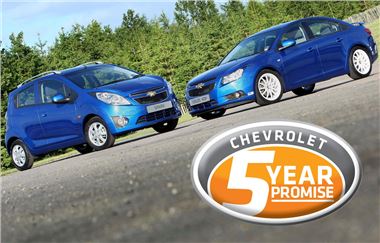 New Chevrolet buyers are being offered on of the best peace-of-mind packages on the market.
All new cars, from the Spark city car upwards are now offered with a five-year warranty, five-years' free servicing, five years' roadside assistance, five years of free annual vehicle health checks and free MoT test cover until the car is five years old. Chevrolet calls the package its 5-Year Promise.
"This is, quite simply, the best ever commitment to quality and aftersales ever offered by a car manufacturer in the UK," said Chevrolet UK MD Mark Terry. "Other makers have offered long warranties, but never with the same level of back-up. We're that confident in the quality of our products that we're prepared to underwrite our reputation for dependable high value motoring with such a comprehensive, all-encompassing package. We want people to know they can count on Chevrolet."
The retail offer is available across the entire great value Chevrolet line-up, including the newly-launched Spark supermini and Cruze saloon.
"It's five years since Chevrolet first came to the UK," added Mr Terry. "In that time, we've completely transformed our vehicle line-up, and the look and image of our cars - proof that a lot can happen in that time. With the 5-Year Promise, we are looking to transform the way we sell cars as well, with a commitment to our customers, new and returning, that no other manufacturer can match.
"Five years from now, Chevrolet will once again have transformed itself, with some of the newest and most exciting new cars on the market - but our loyal customers will still be covered."
Comments