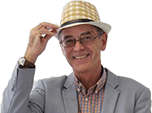 Harrods stocks the Hyundai ix35 (for one week only)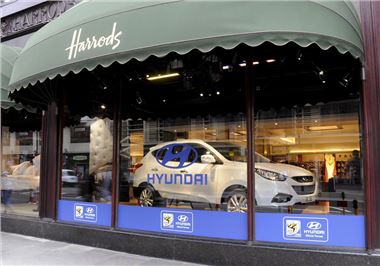 Shoppers at the world-famous Harrods department store in Knightsbridge, London, are used to seeing high quality and stylish goods on show. From the 7th June for one week there will be one more item in stock - the Hyundai ix35.
For the first time, a Hyundai will be displayed in the London store. For many visitors it will be the first opportunity to see the recently-launched ix35 crossover.
Harrods is a world famous luxury department store located in Knightsbridge, London, England.
The store occupies a 4.5-acre site and has more than 330 departments covering over one million square feet.
The white ix35 - a top-of-the-range Premium model - is being showcased in Harrods' Brompton Road window displays.
Staff members from Hyundai Motor UK are on hand to answer any product questions about the new model.
On sale since March, 2,300 people have already purchased the new Hyundai crossover in the UK, making the fastest selling car in the company's history.
Hyundai's managing director, Tony Whitehorn said: "We are very proud to have our newest model on display in such an iconic location. Like everything in Harrods, the ix35 has been designed to be stylish, great value and of the highest quality."
Comments