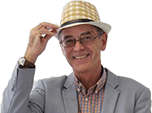 Glass's Guide Says EV Batteries Should Be Leased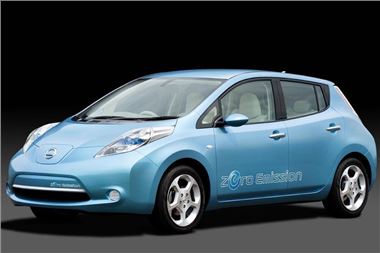 The new breed of electric vehicles (EVs) soon to be launched in the UK will have
residual values well below those of rival petrol and diesel models, unless
manufacturers properly address customer concerns regarding battery life and
performance. The warning comes from Glass's, which has conducted a detailed
analysis of the factors that will affect depreciation for EVs. The company has been
working closely with three of the manufacturers who will produce cars featuring in
the first wave of EV launches.
"After one year of ownership we would expect EV residual values to be above the
segment average expressed in terms of pound values," explains Andy Carroll, Managing
Director at Glass's. "But, if the battery is owned rather than leased, and lacks
the appropriate extended warranty, the value of the typical EV will then fall
dramatically until the vehicle is five years old, at which point the car will have a
trade value little more than 10 per cent of the list price."
This alarming rate of depreciation is, says Carroll, a function of customer
recognition that the typical EV battery will have a useful life of up to eight years
and will cost some £8,000 to replace. "Potential used EV buyers fear this cost, but
the key issue is that buyers will assume that their specific battery will need
replacing in the near future regardless of the manufacturers' predictions of battery
life. Our RV predictions are therefore based on this worst-case scenario - which is
exactly how we believe that prospective customers would perceive the costs of owning
an EV."
Manufacturers can however address this problem. Carroll cites the example of an EV
in the lower-medium segment. "If the anticipated £8,000 cost of the battery in such
a car were taken off the list price, and recovered instead through a long-term
£100-per-month battery lease scheme, the retained value in monetary terms would make
it one of the best performing used cars in its segment, rather than one of the
worst."
Through such an arrangement, any anxiety surrounding battery life would be
dispelled, argues Carroll, by ensuring that a guarantee of minimum battery
performance is a feature of the lease agreement.
"Volume production of EVs will not get fully underway until 2012, and we anticipate
that demand over the next few years will outstrip supply, especially in the used
market. In 2015 we forecast sales of new EVs to outstrip the sales of used EVs by
five to one, and this has also positively affected our forecasts of EV residual
values."
The EV package lease option
Carroll advocates that, while the EV market is in its infancy, manufacturers should
also consider leasing the car and battery together as a single package. "For a
limited period car makers should consider underwriting the capital cost of the
vehicle, the battery lease, and servicing, as one package to bring on board early
adopters and win over a sceptical buying public."
Carroll says this kind of lease proposition should be in place until there is wider
market experience and acceptance of EV products. "We have over a hundred years of
experience of owning vehicles with internal combustion engines. Until the facts
prove the manufacturers' claims regarding battery life and performance in real world
conditions, they need to put their money where their mouth is, and take all risk and
uncertainty away from the end consumer."
More at Glass's Guide
Comments