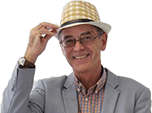 Vauxhall celebrates 20 years of Network Q

Network Q, the first national manufacturer-backed used car programme in the UK, is celebrating 20 years of operation.
Launched in 1990 with the objective of taking the worry out of buying a used car, Network Q now has 360+ retailers who've made more than 1.9 million sales. To mark its twentieth anniversary year, and to keep it at the forefront of the used car buying experience, a string of enhancements are to be rolled out throughout the year.
Customer peace of mind remains the core of Network Q's business. Vehicles are inspected by those who know Vauxhalls best - Vauxhall technicians - and are even checked against recall directories to make sure nothing has been overlooked. Once approved, they are wrapped in a comprehensive warranty that uniquely includes brakes, clutches and battery for the first year or 20,000 miles.
With more than 15,000 competitively priced vehicles available through Network Q's nationwide search facility, no other retailer offers as many quality used Vauxhalls. When you do pick the right Network Q Vauxhall for you, you also drive away with free comprehensive insurance cover for the first seven days of ownership.
Incentives like these separate Network Q from its competitors, as does its national TV advertising which was reinvigorated recently with a campaign on both ITV and Channel 4, a rare commitment for a manufacturer-back used car programme. Other recent activity included a week of special deals throughout the Network Q retailer network focussing on the 2009 Car of the Year, Insignia.
Karl Howkins of Network Q commented: "Network Q transformed the used car buying experience when it launched 20 years ago and in its anniversary year we will be introducing a range of exciting enhancements to ensure it is the best place to find a used Vauxhall. Network Q offers its customers a premium buying and ownership experience as a great value package. In this, its 20th anniversary year, we look forward to building on the best recognised use car programme in the UK and further enhancing the great value package for our customers."
Comments