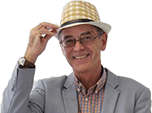 PREMIUM CARS IN DEMAND DESPITE RISING FUEL PRICES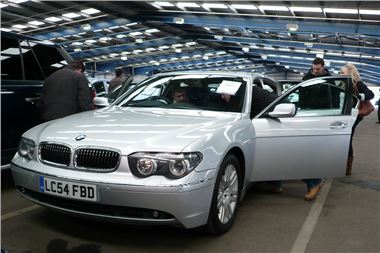 According to Glass's, the recent sustained surge in UK petrol prices is not having a
detrimental effect on the market for used luxury cars, large prestige SUVs and
supercars* - the segments with some of the thirstiest vehicles available.
Current pump prices are at record highs. British motorists paid a then-record 120
pence per litre for unleaded petrol in July 2008, and the price is now exceeding
this figure. However, unlike in 2008, this time around there have not been any
notable repercussions for the upper echelons of the used car market.
Whilst the value of a typical family car has risen by at least 2 per cent since
January, large 4x4s have registered a rise of twice this amount. Also faring well
during this period are luxury cars and supercars, which have followed the upward
trend of family cars.
"Given the series of fuel price increases, it is perhaps surprising that there has
not been any kind of backlash in the premium sectors this time around," explained
Glass's Managing Editor, Adrian Rushmore. "In fact, the sector that could be
described as the most fuel inefficient appears to be thriving, namely the prestige
4x4 sector that has recorded price resilience not seen in any other area of the
market."
The absence of an adverse reaction to record-breaking petrol prices can be put down
to several factors, according to Rushmore. "Firstly, there is less of the
'feel-bad' factor that pervaded the economy and the market in the summer of 2008.
Back then there was also an added buying disincentive in the shape of the large VED
increases planned for the following April and plentiful used car supply. And fuel
prices have been rising more slowly in recent months compared to the dramatic
increases seen two years ago. This suggests that the current high price of petrol
may, so far, not have appeared on the radar of many motorists, or they are simply
ignoring it.
"Fuel is the second largest cost of vehicle ownership, so there is a strong argument
that all used car buyers should give more consideration to pump prices," adds
Rushmore. "A used car purchase only takes place every three or more years, so it is
important to consider not only fuel prices today, but also the extent to which they
are likely to increase over the entire period of ownership. For example, a penny
will be added to duty in October and a further 0.76p in January 2011, while a
commitment to the fuel duty escalator will see pump prices rise by inflation plus 1p
a litre each year between 2011 and 2014. Further rises may also come, if VAT is
increased and a duty hike is introduced in a snap post-election Budget."
Rushmore concluded: "Even though we expect used car buyers to choose more
fuel-efficient cars in future, we are not predicting the demise of the large 4x4,
luxury, and supercar sectors. These cars are not necessarily the principal method
of transport and could represent the second or even third car in the family fleet.
So the desire for ownership will remain high, and relatively low annual mileage will
minimise the impact of high petrol prices."
More at Glass's Guide
Comments