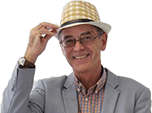 Exchange & Mart Prevents Advertising of Fake Cars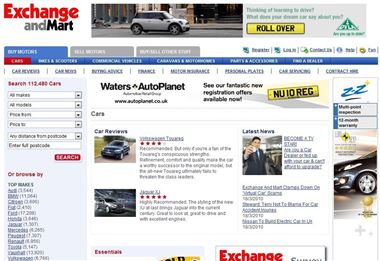 In a move designed to help close the net on fraudsters selling 'virtual cars',
Exchange and Mart is checking the data on a vehicle's ownership before it can be
advertised. Now, anyone advertising a car on ExchangeandMart.co.uk will need to
supply the date a vehicle was first registered or keeper change data. This is the
latest in a string of new security measures Exchange and Mart is introducing to help
used car buyers enjoy a safe online shopping experience.
With more and more consumers shopping online for used cars, fraudsters are coming up
with new ways to dupe buyers. They may advertise a car, claiming it is out of the
country, but located with a shipping company, ready to import back to the UK. The
buyer is instructed to transfer payment via a third party holding company on the
understanding that the money will be released to the seller once the buyer has
received the car and is happy with it. Unfortunately, once the buyer sends the
money, the car never materialises and the seller is nowhere to be found.
"Used car buyers need to be aware of the risk of online fraudsters advertising
'virtual vehicles' and tricking them out of money by claiming the car is with a
shipping company," explains Frank McCaffrey, Managing Director of Exchange and Mart.
"By verifying the owner of a car before it is advertised on ExchangeandMart.co.uk,
we aim to clamp down on this type of fraud. If owned from new, a seller must supply
the date the car was first registered, and if bought used they must supply the date
of the last keeper change. These are detailed on the V5 document, and if the
information supplied can't be confirmed by Exchange and Mart as correct, the car can
never be advertised on our site.
"Our new keeper change check will help stop fraudulent adverts from getting on
ExchangeandMart.co.uk and help used car buyers shop with confidence."
Comments