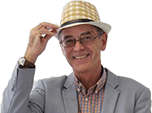 Ford cuts the price of Mondeo, S-MAX and Galaxy by up to £3500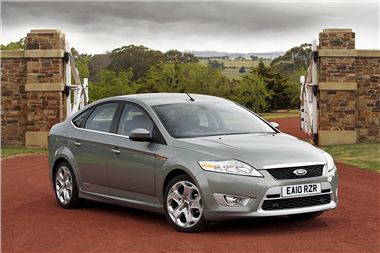 After a year of price rises that has seen some models increase by 20 per cent, Ford is cutting the list prices of its three biggest models, Mondeo, S-MAX and Galaxy by up to £3500 and offering significant discounts on all other models in the range.
From 1 April, the latest Mondeo will be priced from £17,295 - £2391 cheaper than before, while the S-MAX and Galaxy start at £20,695 and £22,945, with cuts of £1982 and £3410 respectively. At the same time as reducing the recommended list price, Ford will be reducing dealer discounts. This initiative is called 'Blue Tag pricing'.
Speaking to Honestjohn.co.uk, Nigel Sharp, managing director Ford Motor of Britain, admitted that his cars had now got too expensive: "Last year's price rises went too far, that's absolutely true. But from a transactional point of view we needed them."
Other models in the Ford range will be offered with 'Spring Value' prices. That means that although list prices will remain the same as before, special offers will be offered to all buyers to bring down the 'transaction price' - what you actually pay. That could mean £1500 off a Ka, £2000 off a Fiesta or almost £5000 off a Focus. It's news that should come as some relief to private buyers who have seen Focus prices rocket by more than £2000 in the space of year, while company car drivers selecting a a Ford should see lower tax bills. Mr Sharp confirmed that there's an ambition to embark on another round of 'Blue Tag' list price cuts - this time for smaller cars in the range - by the next registration plate change in September.
The aim is to bring list prices much closer to transaction prices. Big discounts on Ford have been rife, with £7,000 off some C-MAX models, £5,000 off Mondeos and it has been possible to get £10,000 off some S-MAX and Galaxies in the past.
Company car drivers who have taken delivery of any Ford model in the past 12 months are set to be the biggest losers from the price drop. These owners will continue to pay tax based on the car's original P11D value. In some cases this will be £50 per month more than a similar Audi A4; the new prices will mean an equivalent Mondeo should be £50 less.
Mondeo, Galaxy and S-MAX now also benefit from new lower CO2 direct-injection petrol and diesel engines which, combined with lower list prices, should make all three models more attractive to company car buyers.
Ford claims that although list prices have risen significantly over the past 12 months, there hasn't been the same jump with transaction prices. Mr Sharp says that although prices of Mondeo, Galaxy and S-MAX will be lower from 1 April, what buyers actually pay should remain roughly the same as the past few months, as dealers have already been discounting these models by this amount - and more. It should mean that buyers who have placed orders in the last month won't be left out of pocket.
Residual values on new Mondeo, Galaxy and S-MAX models are UP on the previous model, according to industry forecasters Glass's and CAP. A new S-MAX 2.0 TDCi (140ps) manual 6-speed five-door will be worth £8500 after three years/60,000 miles, whereas the old model was only worth £7,750, despite being more than £2000 more expensive.
The company blamed last year's four price rises, which started in early 2009, on the burden of the pound/euro exchange rate, rather than any desire to cash-in on the scrappage scheme. Mr Sharp said that since late 2008, Ford's costs had risen by 32 per cent as a result of currency fluctuations, forcing the company to raise list prices. Mr Sharp said that price cuts were prompted when the final price hike, last December went down badly with customers and wasn't followed by competitors. "If we had left things alone, it would have eroded market share. We could have stopped with the discounts we in introduced on 9 February, but we want to try to change the way we do business."
Mr Sharp also said that Fords will continue to offer superb value, though ruled out longer warranties because of the customer relations issues it could cause and said that offering 0% finance on a wider range of cars was prohibitively expensive. He also said that the new Focus, due at the end of the year, would be "One of the best cars that the world has ever seen".
Comments