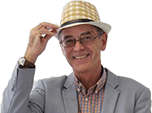 Bangkok Motor Show Report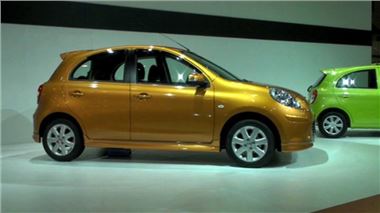 Today saw the public opening of the 31st Bangkok International Motor Show, a show that traditionally attracts 1,500,000 visitors and directly sells 20,000 cars. It also saw the launch of the new Thai built Nissan March/Micra, Mazda 2 4-door saloon and several other newcomers unfamiliar to British eyes.
Key to the Bangkok Show is its unique mix of unembarrassed glamour, entertainment and the very serious business of selling cars. A combination repeated every November at the Bangkok Motor Expo.
Too much of a good thing?
For a start, you only pay 100baht (£2) to get through the doors. Come by public transport (highly advisable) and there is very little queuing, even on opening day. (Come by car and you could be sitting in it for hours while you try to find a space, then find yourself blocked in when you want to leave.)
Car of the Show is the new Nissan Micra, now built in Thailand to free up production lines at Sunderland to build the eagerly awaited and much more profitable Juke.
The new Micra undercuts the traditional competition of Jazz, Yaris, Swift and Mazda 2 by by around 150,000 baht (£3,000), and does this by coming in with a starter engine of just 1,200cc and only three cylinders. It nevertheless manages to pump out a respectable 79PS, and it's decently roomy inside. Just a bit undistinguished to look at. Prices from 375,000 baht to 537,000 baht and, like the old 1990s 'Mr Blobby' Micra, the automatic is once again a CVT.
So completely new it isn't even being built yet is Honda's concept for a new small car to be manufactured in India. That won't go on sale until the end of 2011.
However, already on sale in Thailand is the Honda Freed, a 6 seat MPV version of the Jazz with twin electric sliding side doors and very easy entry to and egress from the back seats. It also has the lowest rear load sill I have seen on anything since the Old Toyota Yaris. A bit expensive in Thailand at well over 1,000,000 baht (£20k +), it would have a limited market at around £15,000 in the UK because it would mean disabled people would no longer be confined to Berlingos, Partners, Kangoos and Doblos in that sort of price range. But I don;t see it as a fashion icon.
Another newcomer, matching the Ford Fiesta saloon seen at Bangkok last year, is the Mazda2 4-door saloon. Small saloons like the Toyota Vios and Honda City are very popular in Thailand and testers already rate the Mazda2 saloon's handling, though not its gearing for 600 kilometre slogs across the country.
The Chinese firm Chery showed its new 1.3 litre A1 hatchback, an apparent competitor to the Micra, but to my mind it had already lost the race with an old fashioned belt cam engine, tacky interior trim, indifferent styling and ot enough room either in passenger compartment or boot.
Proton was in with a shout (well, loud music, anyway) with its Exora 7 seater MPV in which the rearmost seats all fold flat, and which comes with a low price tag of 719,000 baht (about £14,400).
Toyota showed off its CNG powered Corolla Altis (the most common Bangkok taxi) which now has a chain cam engine. Though, as anyone who has ever landed at Suvarnabhumi Airport will know, the CNG tank takes as much space as an LPG tank and doesn't leave a lot for excess baggage.
I saw my first campers and caravans in Thailand, which had previously been an alien concept. Carryboy, the pick-up canopy people, even had one mounted on a HiLux Vigo pick-up.
There were some cute new retro motorbikes on display, especially the Tiger range that even included what looked like a 125cc combination.
Outside there was a huge tent for accessory manufacturers, displays (depending on the day) by motor clubs, radio controlled model racing, and what sounded (by the screaming) to be a teenybopper's pop concert.
And as always if you're in Bangkok the show is a great way to spend a coupe of hours getting as much fun from the behaviour of the crowd as from the exhibits and the shows.
It costs just 100baht to get in (£2) and runs from today, 26th March, to 6th April, when everyone starts getting ready for Songhran.
And I didn't see a single red shirt, so no need to worry about that.
(If you have 10 minutes to spare, it's all on the video.)
HJ
Comments