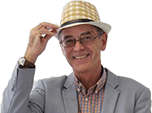 500,000 FIAT 500s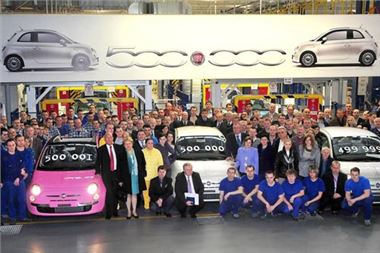 The 500,000th Fiat 500 has just rolled off the production line. The half-millionth car is a 69 HP 1.2 litre version with Start&Stop, finished in Funk White.
On sale and in demand in 83 different countries around the world, the new Fiat 500 has reached this figure in only 21 months from launch. The largest 10 markets for the first 500,000 cars have been: Italy (244,755 units), France (58,425), the UK (51,445), Germany (48,319), Holland (13,682), Switzerland (10,765), Spain (10,103), Belgium (9,548), Japan (9,030) and Austria (8,648).
80 per cent of customers choose top of the range versions (Lounge and Sport) which are fitted as standard with Blue&Me infotainment.
The Fiat 500 is built at the Fiat Auto plant in Tychy, Poland and has confirmed its reputation as an Italian style icon capable of winning the hearts and minds of the public and the international motoring press.
In addition to sales success, the Fiat 500 has already won 40 international awards, has received a Euro NCAP 5-star crash safety rating, and boasts a dedicated internet site (fiat500.com) with a community of over 120,000 users from 206 different countries taking part in 30 online activities and clocking up an amazing 240 million page visits.
The 500 project is 'platform' for an entire family of cars. This was demonstrated by the debut of the 500C that pays homage to the 1957 soft-top but comes packed with advanced solutions in terms of build, engines and passenger comfort.
The UK range currently includes hatchback and Cabrio, several configurations (Pop, Lounge, Sport and by Diesel), one turbo-diesel and two petrol engines (all Euro 5), and availability of manual or sequential robotised (Dualogic) gearboxes. There are also special editions such as 500 Pink, and high performance Abarth 500s to consider, plus a forthcoming Abarth 500C, a new 90PS 900cc two-cylinder Multiair engine and a Giardinera in the pipeline.
Comments