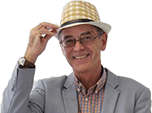 FIAT 500 goes girly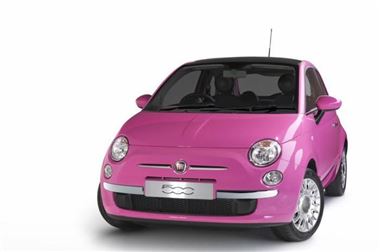 Limited edition FIAT 500 Pink announced, by popular demand ever since the 500 reached Britain two years ago.
Now on sale, just 500 examples supermini will be available and customers will only be able to order one online.

Appealing mainly to young women (Paris Hilton, Barbie, WAGs), the 500 Pink looks set to become 2010's 'must-have' motoring fashion item, and is the first of several exciting Fiat 500 limited editions that will be introduced during this year.

Based on the 1.2 Lounge specification, the Fiat 500 Pink features:

* Start&Stop
* Sunroof
* Leather gear knob
* Black interior
* Side rubbing strip with 500 badge
* Special pink key cover
* Special carpet mats

The new car costs £11,700 OTR – £1,000 more than the 1.2 Lounge but it apparently comes with £1,500 worth of extra equipment.

Start&Stop – which stops the engine automatically whenever traffic conditions bring the car to a complete halt, and restarts it immediately when the driver wants to move off again – is fitted as standard, in line with all new 500s. Its inclusion means the car is not just a fashion item, but presents a serious case for the environment too.

"I am delighted that we are now able to offer the 500 Pink – just like many of our customers who have been asking us for this limited edition," says Elena Bernardelli, marketing director, Fiat Group Automobiles UK. "It will appeal to free thinking drivers who have a distinctive personality and, with all the benefits of Fiat 500 already there, we have no doubt that it will prove a fantastic purchase for its new owners."

For more details on the Fiat 500 Pink or to place an order, customers should visit: www.fiat.co.uk/500pink.
"The good thing about specials like this," says Honest John. "Is that they raise the startus of the car, help all 500s maintain their value and discourage builders from buying them."
Comments