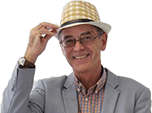 Best Selling Scrappage Car Scrapped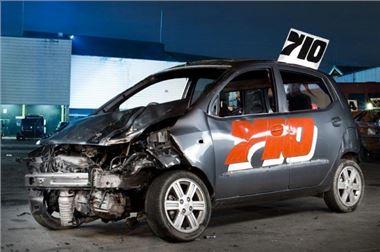 As the best selling car under the scrappage scheme, Hyundai's i10 has been responsible for the destruction of 20,000 'bangers'. James Baggott, the editor of Car Dealer Magazine, decided to see if the scrap cars could take their revenge.
James entered an i10 city car into a round of the national Banger Championship against 35 other cars at Wimbledon Stadium to see if the Hyundai could smash more than sales records. The i10 has been the undisputed king of the scrappage scheme with sales up 263% in 2009.
The car – that had already been rolled – was donated by Hyundai. Showing just 823 miles on the clock, this top-of-the-range Style model has a list price of £8,885. However this particular car needed a new bofyshell and had to be scrapped .
The i10 was prepared by www.Cecilsrentarookie.co.uk – a firm that specialises in sorting cars for their ultimate date with destiny – before Baggott put it to the test. All the interior trim was stripped, glass removed and bumpers binned in order to comply with race rules. Worryingly for James, the i10's four airbags also had to disabled, although a crude roll cage, race harness and metal door plates were added.
Unfortunately the i10's racing debut was short-lived – an assassin in a Nissan Sunny shunted the Hyundai from behind and punted it into the safety barrier just one lap into the race.
To read more, click the following link for Baggott's blog: http://www.cardealermagazine.co.uk/publish/blog-banger-racing-a-hyundai-i10/29516
Car Dealer Magazine will be telling the remarkable story in the next issue – out in the second week of February – as part of a special edition to mark the end of the scrappage scheme which is due to finish at the end of February. To get your copy you can subscribe here: http://www.cardealermagazine.co.uk/subscribe.htm
Picture credit: www.deanphoto.co.uk
About Car Dealer…
Car Dealer Magazine is a trade publication which covers all aspects of the motor trade. Subscriptions cost just £17.24 per year and you don't have to be a car dealer to get it. Now in its third year, the title concentrates on bringing to life the fun side of the motor trade with a mix of news, features and road tests.
Comments