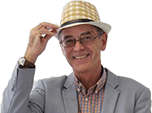 Renault Extends TV Channel to Sky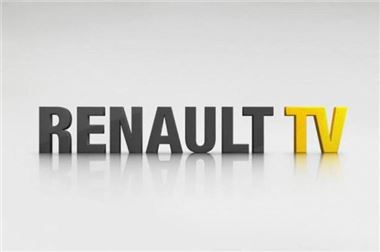 Building on its strong tradition of being innovative and "people centric", Renault is launching its own TV Channel – Renault TV – on Sky Guide 883 on 3rd December 2009.

Ever since its creation in 1898 Renault has always offered products and services that are ahead of their time. Complimenting the new brand vision – "Drive the change" – Renault intends to take on the challenges of the future by being attentive to people and their needs.

The objective of Renault TV is to nurture the public's passion and interest for the Renault brand. The Renault TV channel is a real window into the brand's heritage, its products and events. The channel will entertain, inform and inspire dreams communicating Renault's clear people focused values.

Renault was the first car manufacturer to launch an international web based TV Channel: www.renault.tv. Renault TV is capitalising on the success of the web channel, launched in March 2009 in the UK and France and recording an average visit time of 15 minutes (just under 3 times that of Renault's corporate website www.renault.co.uk).

The Renault TV channel, and the renault.tv web channel, are an integral part of Renault's marketing strategy of which the one of the main aims is to improve the customers' experience of the brand.

"Renault isn't like other brands: we innovate in the interest of everyone" explains Stephen Norman, Renault's Global Marketing Director. "A real 'people centric' brand and, perhaps, the only one of our time. Renault TV offers more than the online content and allows a wider audience to have a different and cool relationship with the brand, that goes beyond the ephemeral few seconds of the internet"

Phil York, Renault UK Marketing Director says, "Renault TV launched online earlier this year and has enjoyed significant success. We are delighted to be able to bring it to the Sky platform channel 883 to widen our audience"

Programme content
Renault TV, on Sky Guide 883, will broadcast everyday, all day, quality television programmes. The channel presents to the audience the world of Renault through rich and exclusive content.

* Information - tests of the latest Renaults and discovery of the business of Renault
* Spectacle - the world of motor sport and particularly Worlds Series by Renault and Formula 1
* Passion – an exclusive access to the major Renault events
* Journeys through time - through the archives of Renault with more than a century of history
* Real stories – the people who use Renault in their daily lives
* Recreation - with original concepts, broadcasted all the evenings in prime-time

Renault TV allows the viewer to meet personalities:

* the actor and former footballer Eric Cantona
* the World Champion artistic skater Gwendal Peizerat
* the rugby player Benjamin Kaiser.

Examples of Renault TV programmes:

Test Drive: A programme that shows road-tests of the latest Renault models.

Renault Icons: A programme which retraces the history of key models from Renault's past.

100 years of the car : A captivating programme which brings back to life over a century of history by looking through the brand's archives.

Zoom: A programme which offers viewers an exclusive opportunity to get behind the scenes at Renault's events (International Motor Shows, Cannes Film Festival, London Fashion Week)

My Renault and Me: Profiles of passionate Renault enthusiasts.

Driven: A look at people who use their Renaults for a wide variety of purposes in their everyday life.

Ideas Factory: An enthusiastic programme which allows the viewer to discover the innovations Renault is working on and explains them in a logical manner.

Chefs on Tour: An innovative cooking programme. Two chefs journey around the beautiful British countryside on board their vehicles in the search of regional ingredients with which to cook. A panel of judges decide upon the winning meal.

The Key: An original entertainment show. Contestants answer questions and take on challenges on board a Renault Espace for the chance to win a car.

Surf Break: A series, comprising of four episodes, following the adventures of three surfers on board their Renault Koleos.

Partners

Publicis Entertainment is a new business division of Publicis Worldwide, dedicated to bridging the gap between advertising, content creation and distribution, Publicis Entertainment will create branded entertainment solutions for television content, gaming and motion pictures integration.

RDF Media Group creates and distributes compelling entertainment content for television and other media platforms worldwide. Founded in 1993, RDF has operations in the UK and US, with headquarters in London. RDF is one of the UK's largest independent television producers and distributors. RDF has won numerous awards for its programming including a number of BAFTAs, RTS awards, the Rose d'Or at Montreux and an International Emmy.
Comments