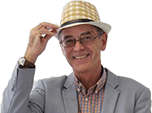 Polo Voted 2010 European Car of the Year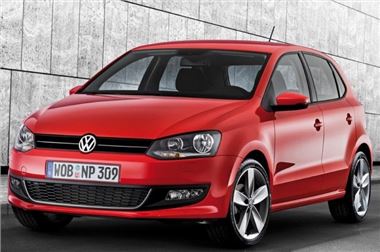 An international jury of 59 members from 23 European countries has voted the new VW Polo European Car of the Year
The new Polo won a narrow victory with 347 points, against 337 for the Toyota iQ. Next best was the Opel/Vauxhall Astra with 221 points, Skoda Yeti with 158 points, Mercedes E-Class with 155 points, Peugeot 3008 with 144 points and Citroen C3 Picasso with 113 points.
"The fifth generation Polo was designed to address customer expectations with even greater uncompromising standards. That is why we are naturally very pleased to see our efforts validated in the form of this award," says Professor Martin Winterkorn, Chairman of the Board of Management, Volkswagen Group.
Selection as Car of the Year is one of the oldest and most esteemed awards in Europe. The best of all new car introductions have been awarded annually since 1964. The last time a Volkswagen won was in 1992: Back then the new third generation Golf emerged victoriously over the Opel Astra and Citroën ZX. In today's competition, 59 jurors from 23 European countries cast their votes. The new Polo won with 347 points, outpacing the Toyota iQ.
Since its market launch in May of this year, Volkswagen has received over 130,000 orders for the new benchmark car of the compact class. The Polo is available as a dynamic 3-door and comfortable 5-door in Germany. As the Polo BlueMotion, just 3.3 litre fuel consumption makes it the most fuel-efficient and environmentally friendly five-seater in the world.
More at Volkswagen
Test and video at HJUK Polo V Test
UK EUROPEAN CAR OF THE YEAR JURORS WERE:

STEVE CROPLEY AUTOCAR
ANDREW ENGLISH DAILY TELEGRAPH
RAY HUTTON SUNDAY TIMES
PAUL HORRELL TOP GEAR MAGAZINE
JOHN SIMISTER THE INDEPENDENT
PHIL MCNAMARA CAR
PREVIOUS WINNERS EUROPEAN CARS OF THE YEAR:

2010 VOLKSWAGEN POLO
2009 VAUXHALL INSIGNIA
2008 FIAT 500
2007 FORD S-MAX
2006 RENAULT CLIO
2005 TOYOTA PRIUS
2004 FIAT PANDA
2003 RENAULT MEGANE
2002 PEUGEOT 307
2001 ALFA ROMEO 147
2000 TOYOTA YARIS
1999 FORD FOCUS
1998 ALFA ROMEO 156
1997 RENAULT MEGANE SCENIC
1996 FIAT BRAVO / BRAVA
1995 FIAT PUNTO
Comments