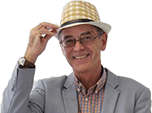 Fleets vote BMW most reliable make under 3 years old, Honda Civic most reliable car.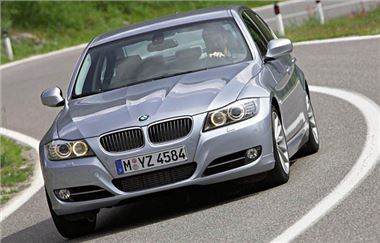 Research into nearly 900,000 cars operated by the country's biggest 50 leasing companies has found that BMW Group's model range at under 3 years old is the most reliable in Britain – for the second year in a row.
The FN50 reliability survey, undertaken by Fleet News and financial consultants Grant Thornton and covering 840,000 cars, asks leasing companies to assess reliability according to the number of breakdowns per model on their fleet. As the majority of the surveyed vehicles are used for business and so are subjected to higher than average mileage and are in constant use in all conditions. Such a testing environment means that winning the FN50 is a true testament to the reliability of a car under 3 years old.
To underscore BMW Group's dominant position in this year's survey the Group has three entries in the top 10 most reliable cars list courtesy of the BMW 3 Series (2nd), BMW 5 Series (5th) and MINI (8th).
Stephen Briers, Editor of Fleet News, said: "This is one of the largest vehicle reliability surveys of its kind and it reviews a market where cars are subjected to some of the most testing conditions they will ever face on the road. As a result, being listed anywhere in this table is a major achievement. However, to be named most reliable is a real testament to the hard work and commitment from a manufacturer to produce cars that British businesses can rely on every day."
Steve Chater, BMW Group Corporate Operations Manager, said: "We're absolutely delighted to win this award because the FN50 Reliability Survey is based on cold, hard facts, not opinion or interpretation. Leasing companies' businesses rely on having extremely accurate information on the operational performance of the cars they lease, so when they say you are the most reliable, it is definitive. Having won a number of environmental awards in the past year for EfficientDynamics, it is gratifying to see that we are also leaders in another vital area of the ownership experience."
FN50 Survey results
Most reliable car manufacturer
1 BMW
2 Honda
3 Audi
4 Toyota
5 Volkswagen
6 Mercedes-Benz
7 Ford
8 Mazda
9 Nissan
10 Skoda
Most reliable car
1 Honda Civic
2 BMW 3 Series
3 Honda Jazz
4 Honda Accord
5 BMW 5 Series
6 Audi A4
7 Mercedes-Benz C-Class
8 MINI
9 Toyota Avensis
10 Volkswagen Golf
Further information on the FN50 survey can be viewed at www.fleetnews.co.uk.
Comments