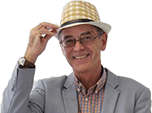 Waterloo Road Star Chooses FIAT 500C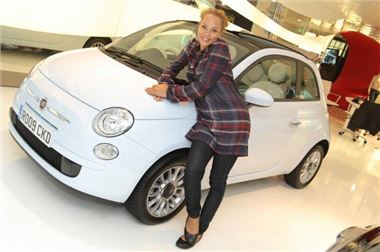 She's one of the best known faces in television drama, so there was no mistaking Angela Griffin when she called into Fiat's flagship dealer, Fiat Marylebone, to collect her new car.

The actress, whose credits include starring roles in Coronation Street, Holby City, Cutting It and, most recently, Waterloo Road, was hoping for a few more weeks of sunny weather as she collected the keys to her Fiat 500C, from the stunning Wigmore Street, London, dealership earlier this week (5 October).

Angela, who has been a fan of the 500C since its UK launch in July this year, has chosen a 1.2 Pop version in Cha Cha Cha Azure with Ivory roof, and is looking forward to hundreds of happy miles behind the wheel.

"I have a house in London, but I am still working on Waterloo Road in Manchester, so I shall be up and down the motorway quite a lot in the next few weeks," says Angela. "But I'm looking forward to those long journeys now – and when I reach busy city centres the 500C will be ideal for the crowded streets.

"The Fiat 500 has really caught the imagination. You can see why it has become so popular – and the addition of the convertible adds a new dimension. My two young children are going to love driving around with the roof down."

Available with a choice of three frugal, ultra-low emissions, Euro 5 engines: 69 bhp 1.2-litre and 100bhp 1.4-litre petrol, or 75 bhp 1.3-litre MultiJet turbodiesel, the new Fiat 500C can be ordered in three different trim levels – Pop, Sport and Lounge.

With a starting price of £11,700 on-the-road, the new Fiat 500C represents outstanding value for money when compared with similar soft-top rivals.
And they aren't bad on the motorway either. Honest John has done two runs to Manchester and back in the last fortnight in his own 500 1.2 Lounge and is still averaging 51.1mpg.
WARNING: All owners of FIAT 500 Multijet diesels need to watch out for the dashboard 'oil exhausted' warning light (see pages 94/95 of the drivers manual). This warn is the oil has become degraded from excessive fuel oil and needs to be changed. If the car does a lot of short runs from cold, extra fuel pumped into the engine to create the heat to regenerate the diesel particulate filter may not be combusting and instead finds its way into the sump. If the sump level rises significantly as a result, the engine will start running on its sump oil and, if it cannot be stalled against the brakes, it will over-rev and blow up. As soon as FIAT 500 diesel owners notice the oil 'oil exhausted' warning they need to visit their dealer have an oil change (because the sump oil is contaminated with diesel) and have the DPF regenerated.
More at FIAT
Comments