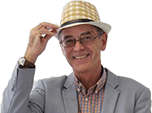 Used car buyers queue up for quality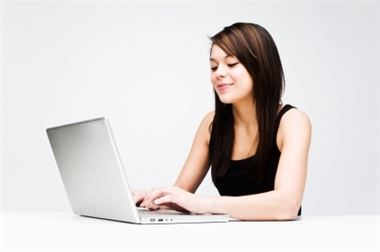 Autoquake.com, the UK's largest online used car retailer, has revealed BMW is the nation's most sought after used car brand.
In the 'second chance' section of the website, visitors to Autoquake.com can register their interest in a used car which has already been reserved by another buyer, in case it becomes available again. A staggering 220 potential buyers asked to be emailed if one BMW 318i came back on the market, more than any other model.
The website also has a 'coming soon' page, where shoppers can ask for email alerts on cars which will shortly be in stock. Again, BMW tops the charts. One particular used BMW 118d M Sport had a queue of 145 buyers waiting before it was even on sale.
Plenty of other prestige cars have attracted lots of interest, and not just those with a BMW badge. 108 car buyers asked to be contacted if one Range Rover came back on the market. 95 buyers requested an email if a reserved Volvo XC90 became available again.
Quality mainstream cars are also popular with Autoquake.com visitors. An amazing 180 buyers waited to find out if a Vauxhall Zafira 1.8i buyer changed their mind. Almost 140 shoppers asked to be told if a Mazda 5 2.0D became available again.
Fredrik Skantze, Autoquake.com's CMO and co-founder, said: 'There's a shortage of quality used cars at the moment, so it's no wonder buyers are queuing up to buy the most popular models.
'At Autoquake.com there's a constantly changing stock of nearly 1000 cars, so if we don't have the car a buyer is looking for right now, there's a good chance we will soon.'
Top 10 'second chance' cars
Make and model Age/mileage Price Sign ups
1. BMW 318i SE 4dr 53-plate/82,326 miles £4763 220
2. Vauxhall Zafira 1.8i Club 56-plate/18,239 miles £6813 180
3. Mazda 5 2.0D Sport 07-plate/38,741 miles £10,842 138
4. BMW 520d M Sport 4dr 06-plate/94,818 miles £12,687 120
5. Range Rover Sport 2.7 TDV6 SE 5dr auto 06-plate/28,193 miles £22,750 108
6. BMW 520d SE 4dr 06-plate/82,045 miles £13,875 104
7. VW Passat 2.0 Sport 4dr 06-plate/27,257 miles £9425 104
8. Volvo XC90 D5 S auto 05-plate/49,056 miles £13,875 95
9. VW Passat 2.0 TDI SE 4dr 06-plate/28,800 miles £8650 85
10. Toyota Avensis 1.8 T4 5dr 06-plate/87,626 miles £4532 84
Top 10 'coming soon' cars
Make and model Age/mileage Price Sign ups
1. BMW 118d M Sport 5dr 06-plate/54,300 miles £11,997 145
2. V'hall Vectra 1.9 CDTi SRi 55-plate/53,401 miles £5931 102
3. BMW 330Cd Sport 04-plate/75,837 miles £10,799 54
3. Mazda 5 2.0D Sport 06-plate/20,749 miles £9858 54
5. L-R Freelander TD4 GS 07-plate/56,589 miles £14,195 46
6. Mercedes-Benz A140 Classic 03-plate/6580 miles £4868 45
7. BMW 320i Sport 4dr 54-plate/37,359 miles £8797 36
8. L-R Range Rover 2.7 TDV6 HSE 06-plate/51,526 miles £24,875 33
9. Audi A6 2.0 TDI SE 4dr 08-plate/45,965 miles £14,033 31
10. Volvo S40 1.6D SE 4dr 05-plate/85,729 miles £5146 28
About Autoquake.com
Autoquake.com's proven online retail model sells high quality used cars on behalf of large corporate fleet and leasing companies direct to consumers through its website www.autoquake.com. Autoquake.com has pioneered the concept of enabling consumers to buy a used car from the comfort of their home. Cars for sale in Autoquake.com's virtual showroom are displayed with descriptions including 40 high quality digital pictures. The breadth and transparency of information about the vehicle dramatically improves the purchase experience for the buyers who are enthusiastically embracing the Autoquake.com model which includes low, no haggle prices. All cars go through a 141 point inspection and come with a 100% money back guarantee. Car finance, warranty, insurance and delivery are supplementary options that buyers can benefit from.
Fleets typically remarket cars through trade channels such as wholesale auctions where cars are sold at trade prices to car dealers. For fleets Autoquake.com is an attractive disposal channel that gives them a slice of the retail margin whilst delivering days to sale that are similar to auctions. Autoquake.com sells used cars on behalf of large fleet and leasing companies. The ex-company cars are taken directly from the UK fleet operators, prepared to retail condition and sold via the Autoquake.com website. Because Autoquake.com takes out a step in the value chain, it can provide higher returns for fleets while still saving consumers money. The company is funded by leading venture capital companies Accel Partners and Highland Capital Partners who investor in companies such as Facebook, Digg and Real Networks.
Comments