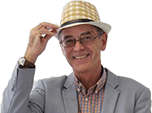 Peugeot 107 Has Highest List Price Residuals, But Citroen C1 Wins on Transaction Price Residuals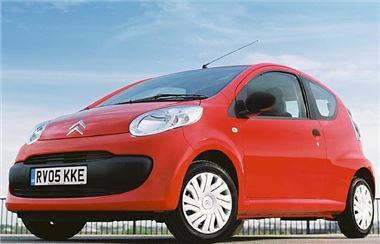 According to Glass's Guide, the three-year-old cars ('06'-plated) that retain the highestbvalue as a percentage of original list price, having covered 39,000 miles, are as follows:
1. Peugeot 107, 60.9%
2. Toyota Aygo, 60.2%
3. Suzuki Swift, 59.5%
4. Citroen C1, 59.2%
5. BMW MINI, 58.9%
6. Ferrari F430, 58.0%
7. Volkswagen Fox, 57.8%
8. Honda Jazz, 57.0%
9. Volkswagen Eos, 56.3%
10. Ford S-MAX, 56.1%
Small city cars are joined by the Ferrari F430 – which leads the exotic sports sector. Volkswagen's Eos coupe-cabrio is 9th and Ford's S-MAX MPV is 10th
Commenting on the results, Adrian Rushmore, Managing Editor at Glass's, says, "City cars and superminis have all but taken over the top 10 list this year, leaving little room for models from other segments. Whilst high performance and a prestige badge might seem highly desirable characteristics in a car, these results demonstrate that what really makes a difference to consumers – and therefore to residual values – is cost: specifically, purchase cost and running costs."
Rushmore points to other factors at play in determining the standings. "All models in the top 10 are relatively young, having been launched within the last five years. Consequently, they are viewed as modern, cutting-edge cars by consumers and retailers, adding to their appeal and bolstering their values. And the age-old dynamic of supply and demand is still a key influence on what a car is worth. None of the leading contenders is available in excessive quantities relative to market demand."
Wise buys for the future?
Small cars are likely to remain 'top of the pops' for some time to come, according to Rushmore. "Consumers will face higher motoring costs – especially taxes and fuel – in the years ahead, and the cheap credit and conspicuous consumption of the recent past will be a distant memory, making small cars the winners once again," he says. "Style and image will still be important, so the MINI will remain popular. It is likely to be joined by newcomers such as the Mazda2, Hyundai i10 and the Ford duo of Fiesta and Ka, and the Toyota Aygo is expected to keep hold of a top 10 slot. Further up the food chain, high-image models such as the Audi A3 and BMW 1-Series convertibles and a clutch of supercars – like Porsche's 911 – will also place well."
Honest John comments, "Of course, what is really relevant to car buyers is how much is retained of the price they actually pay. Three years ago, brokers like Drivethedeal had Citroen C1s from around £5,600, £900 less than "list". So applying Glass's value retention percentage to the original base model list price of £6,500, retained value is £3,848, which works out at 68.7% of the Drivethedeal price."
Comments