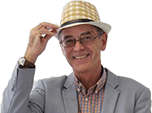 North/South Car Finance Divide

There is a clear north/south divide when it comes to the use of in-house car finance
according to the latest figures from Motorpoint.

Sales for the first half of the year across the car supermarket's five sites show
that the further north you go the more people are inclined to turn to credit to fund
their purchase.

For example, in Burnley, nearly 1 in 2 cars are bought with in-house finance. This
compares with 1 in 4 in Peterborough.

Finance sales for the January-June 2009 period were up 13.5% for the company as a
whole (compared with the previous year) as more people than ever before turned to
the in-house finance provided by Blackhorse rather than other lenders.
Interestingly, the number of people being declined continues to remain low,
suggesting that car finance remains readily available inspite of the credit crunch.

Motorpoint has also noticed that its Personal Purchase Plan (PCP) product Boomerang
is becoming ever more popular as customers look to take advantage of low deposits
and guaranteed residual value over either 24 or 36 month terms.
The average advance in the first six months of 2009 was £7,700 - reflecting the
great deals available at Motorpoint on thousands of new and nearly new cars.

Explains Paul Winfield, Operations Director at Motorpoint: "There is a clear divide
developing when it comes to in-house finance in the UK, with differing attitudes to
credit between those in the north and the south. Overall though we continue to see a
huge appetite for in-house car finance, and inspite of the continuing economic
uncertainty, we're expecting to see no slow down for the remainder of the year."
Comments