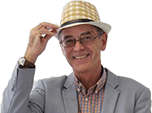 Most Online Cars Bought On The Boss's Time, Says Autoquake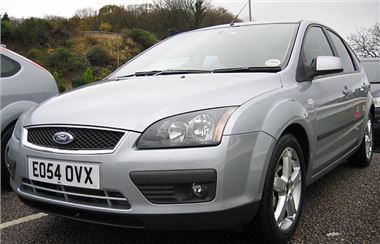 Autoquake.com has discovered that most of its customers buy cars during the working day. Like social networking site Facebook, it seems Autoquake.com is guilty of distracting Britain's office workers from the daily grind.

Nearly two-thirds (64%) of all used cars sold during the working week are bought from 9am to 5pm. Around 16% are sold between 10am and midday, as employees stretch out their mid-morning cuppa to buy a car. The number of sales peaks between 1pm and 2pm.

It seems online car buyers are researching their next car over the weekend, but buying while at work. Traffic on popular used car advertising sites peaks at the weekend, but Autoquake.com's busiest day for sales is Thursday, when almost one in five (17%) deposits is placed.

The weekend, when bricks-and-mortar car retailers expect to be at their busiest, is actually the quietest two days of the week for Autoquake.com. Around 13% of each week's sales take place on Saturday, and less than 10% on Sunday.

"Autoquake.com has turned the rules of car buying on their head," said Autoquake.com CEO, Garry Hobson. "Instead of marching from showroom to showroom on your day off looking at overpriced cars, more and more buyers are discovering how quick and easy it is to buy a car online. It's so simple, hundreds of buyers are doing it in between meetings or when their boss isn't looking."

Surveys suggest two-thirds of businesses now ban or restrict access to social networking sites like Facebook. "We hope we're not next," added Hobson. "Even if we are, Autoquake.com never closes. You can buy a car from us 24 hours a day, 365 days a year."

Autoquake.com's proven online retail model sells high quality used cars on behalf of large corporate fleet and leasing companies direct to consumers through its website Autoquake.com. Autoquake.com has pioneered the concept of enabling consumers to buy a used car from the comfort of their home (or office). Cars are displayed in Autoquake.com's virtual showroom with descriptions including 40 high quality digital pictures. The breadth and transparency of information about the vehicle dramatically improves the purchase experience for the buyers who are enthusiastically embracing the Autoquake.com model which includes low, no haggle prices. All cars go through a 141 point inspection and come with a 100% money back guarantee. Car finance, warranty, insurance, and delivery are supplementary options that buyers can benefit from.

Fleets typically remarket cars through trade channels such as wholesale auctions where cars are sold at trade prices to car dealers. For fleets Autoquake.com is an attractive disposal channel that gives them a slice of the retail margin whilst delivering days to sale that are similar to auctions. Autoquake.com sells used cars on behalf of large fleet and leasing companies. The ex-company cars are taken directly from the UK fleet operators, prepared to retail condition and sold via the Autoquake.com website. Because Autoquake.com takes out a step in the value chain, it can provide higher returns for fleets while still saving consumers money. The company is funded by leading venture capital companies Accel Partners and Highland Capital Partners who investor in companies such as Facebook, Digg and Real Networks.
Comments