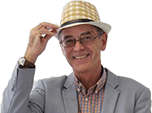 KIA Posts Strong Profits For First Half of 2009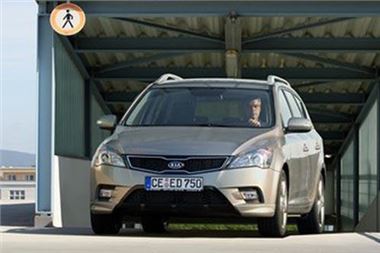 Kia Motors Corporation has posted a strong half-year financial performance and
increased July global sales reflecting its successful efforts to stave off the
global economic downturn.

Coming hard on the heels of Automotive News' announcement of figures showing
Hyundai-Kia taking fourth spot in the roll of the world's biggest automakers, the
half year results for Kia show increases in both revenue and corporate
profitability.

Kia's global sales in the month of July totalled 143,588 vehicles with strong sales
in the domestic market, China and North America delivering growth year-on-year of
17.5 per cent.

Cumulatively, through the first seven months of 2009, Kia's global sales increased
by 6.4% year-on-year and reached 892,916 units, with the Chinese market experiencing
the highest gain reaching 119,743 units to date, representing a 31.8% increase.

Although Kia's European sales volumes were down by 5.1 per cent to 138,000
vehiclesin the first half, the brand's market share increased as the new car market
overall was down by 11 per cent.

So far in 2009, Kia's best selling model in overseas markets has been the C-segment
Cerato (known as 'Spectra' or 'Forte' in some markets) with 152,784 units sold.
Kia's Sportage compact SUV and the B-segment Rio followed closely with 94,216 and
89,388 units sold, respectively. The C-segment cee'd and Picanto complete the top
five with 72,111 and 55,165 units sold, respectively.

The company also released its first half earnings for 2009. Despite a 5.7% drop in
export revenue, total revenue increased by 3.3% to KRW 8.179 trillion (USD 6.05
billion: £3.68 billion) in 2009 versus KRW 7.914 trillion (USD 7.96 billion: £4.84
billion) in the first half of 2008. This increase was powered by a strong domestic
revenue gain of 23.3% to KRW 3.038 trillion (USD 2.2 billion: £1.33 billion).

Corporate profitability rose overall in the first half. Operating profit rose 91.5%
from KRW 219 billion in 2008 (USD 220 million: £133 million) to KRW 419 billion (USD
310 million: £188 million), aided by ongoing efforts by the company to improve its
cost structure and a revitalization of the domestic auto market. Net profits
increased by 627.2% rising from KRW 61 billion (USD 61.4 million: £37.3 million) in
2008 to KRW 444 billion (328 million USD: £199 million).

Kia's balance sheet also improved, with a KRW 361 billion (USD 280 million: £170
million) increase in total assets to KRW 15.8 trillion (USD 12.3 billion: £7.5
billion) and a decrease in corporate debt by KRW 241 billion (USD 187 million: £114
million) to KRW 9.470 trillion (USD 7.4 billion: £4.5 billion). Cash balance at the
end of June increased by KRW 140 billion to KRW 1.052 trillion (USD 818 million:
£498 million), compared to the end of 2008.

Hyoung-Keun Lee, Senior Executive Vice President and COO of the International
Business Division, Kia Motors Corporation, said "Despite a very challenging industry
environment, we are pleased to see that Kia continues to post steady growth.
Additionally, with the release of our first half earnings figures, it is clear that
Kia's financial performance is strong and we look forward to continuous success
through 2009."
Comments