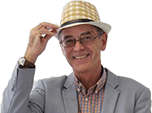 Hyundai i20 Becomes "Perfect" Driving School Car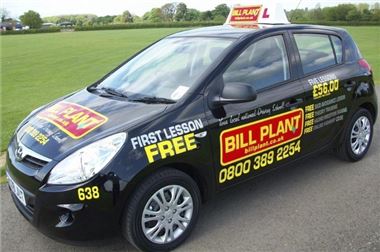 Learning to drive is a daunting prospect. Whether you are 17 or 77, getting behind the wheel for the first time can be a nerve-wracking experience.
With the nationwide Bill Plant Driving School, not only do you have highly qualified instructors that can calm your nerves and put you at ease; it now has excellent cars for pupils to learn in. The company has already taken 60 Hyundai i20s with a further 500 units being delivered over the next year. Bill Plant had previously used a fleet of Vauxhall Corsas.
Bill Plant Ltd is a nationwide driving school and training
centre for instructors. Over many years the school has established a firm reputation for excellence in driving tuition and training for learner drivers and professional instructors alike.
Roy Danby of the school commented: "The i20 is an excellent, easy-to-drive car for our pupils and they give great feedback on it. It's a pleasure to teach in and the peace of mind of the safety features reassures both pupil and teacher."
New drivers can be put at ease by the number of safety features fitted to the i20. It has the maximum five-star score by Euro NCAP, setting a new standard in the supermini segment. The i20 five-door model scored exceptionally well in all four categories assessed – adult occupancy, child protection, pedestrian protection and safety assist.
ESP is standard along with active head-restraints, front seatbelt pretensioners, six airbags and seatbelt reminders. ESP helps to minimise the risk of skidding by applying brakes to individual wheels to control the car in slippery conditions.
Guy Pigounakis, Hyundai Sales Director said: "We're delighted that Bill Plant driving school pupils will be taking their lessons and tests in the new Hyundai i20. After passing I'm sure many will not want to part company with this excellent supermini."
More on Hyundai i20 at Hyundai
More on Bill Plant Driving School at Bill Plant

Comments