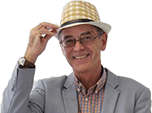 HPI Warns of More Cloned Cars

Despite ongoing warnings of the very real threat of car cloning, leading vehicle information expert HPI believes people are more at risk of buying a cloned car than ever before. As the recession takes its toll on the UK, criminals are using more sophisticated methods to clone vehicles and HPI warns dealers that they need to be as aware as consumers to avoid falling foul of these fraudsters.
Car cloning is the vehicle equivalent of identity fraud – criminals steal a car and give it a new identity copied from a similar vehicle already on the road. The criminal will disguise the unique 17 digit Vehicle Identification Number (VIN) on the stolen car, as well as using a stolen V5/logbook to try to legitimise its identity.
HPI is providing four simple but effective rules to reduce the risk of buying a clone.
One… Always check the provenance of the car. One vital check is to find all the VIN/chassis numbers on the vehicle to make sure they match, and then use the HPI Check to ensure they tally with the registration number of the vehicle. Shockingly, a recent member of the public who conducted an HPI Check arranged to buy a car from a seller on a lay by on the A47 in the East Midlands. The buyer conducted an HPI Check but only against the registration number, as no vehicle documentation was made available by the seller and the VIN number given appeared to be incorrect. Under pressure to buy the
car there and then, cash changed hands and the deal was done. Subsequently, the new owner identified the correct VIN and called HPI. The correct VIN related to a stolen vehicle, confirming the car was indeed a clone.
Two… Know the car's market value. The trade will know that anyone paying less than 70% of the market price for a vehicle should be on their guard. No seller will want to lose money on their sale. In one recent case an HPI customer paid £11,000 cash for a vehicle HPI valued at £21,000. There is rarely such a thing as a bargain and in this case the car was later proven to be a clone.
Three… Don't pay with a substantial amount of cash, particularly if the car is costing more than £3,000. Some cloners will take a bankers draft as part payment, because the cash part is sufficient profit without ever cashing the bankers draft. Most crooks selling cloned cars would rather walk away from a sale than take a payment that could be traced back to them. Despite strong advice to buyers to pay via the banking system, HPI still hears of many buyers who go on to pay in cash and subsequently find out that the car is a clone, and that they've lost both their money and the vehicle.
Four... Check the vehicle's V5/logbook. Stolen V5 documents are currently being used to accompany cloned vehicles, but the HPI Check includes a unique stolen V5 document check as standard. This will confirm whether or not the document is one that the DVLA have recorded as stolen.
"Today it's almost impossible to sell a stolen vehicle without changing its identity, which has led to a rise in car cloning," explains Daniel Burgess, Automotive Director at HPI. "Anyone who buys a clone stands to lose the car and the money they paid for it, as the stolen vehicle will be returned to its rightful owner. Our best advice is conduct a vehicle history check and always proceed with caution. We can help you uncover a fake and walk away."
As well as revealing whether the car is registered as stolen, has been written-off, or is on finance, the HPI Check also protects dealers with the HPI Guarantee(3). This provides up to £30,000 financial reimbursement in the event of the car not being everything it seems – including a clone. If dealers are concerned that they may purchase a cloned vehicle, they should call HPI for further advice on 01722 422422. Website link HPI

Originally established in 1938, HPI Limited is a primary source of vehicle information for the UK motor industry and motoring consumer, which since December 2008 has been owned by Solera Holdings, Inc. Solera Holdings, Inc. is an integrated group of leading automotive claims solutions companies. Founded in January 2005 by Chairman and Chief Executive Officer Tony Aquila, Solera has expanded its geographic reach and now serves more than 55,000 customers in over 50 countries across six continents.
HPI encompasses both the HPI database of all UK road registered vehicle descriptions and histories, and the National Mileage Register which holds in excess of 125 million mileage readings.
Together, HPI and NMR represent the UK's largest vehicle information source, combining and interpreting data from government agencies, industry bodies, private organisations, the police and the general public. Registering with HPI helps companies to protect their financial interests in motor vehicles and a wide range of other mobile assets. HPI Checks give purchasers instant confirmation of whether vehicles are correctly described, known to be subject to outstanding finance or serious accident damage, or recorded as stolen or "clocked".
'HPI' and the HPI logo are registered trademarks of HPI Limited.
(1) All prices include VAT and are correct as of 1st December 2008
(2) Mileage Data is not covered by The HPI Guarantee
(3) The HPI Guarantee is subject to terms and conditions
Comments