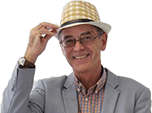 HONDA LAUNCHES NEW CAR COMPARATOR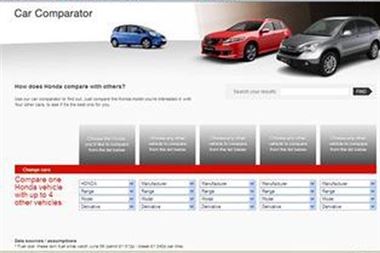 Honda (UK) has launched a brand new car comparison tool online, that enables any customer or potential customer to compare Honda cars against any other car in the market and calculate the potential savings on offer.

To compare cars:
1. Visit www.honda.co.uk/comparator
2. Select a Honda model from the drop down boxes
3. Select up to four competitor models using the drop down boxes

Unlike any other comparison tool, Honda's comparator calculates whole life costs, instantly allowing the user to see how much the car will cost over three years or 60,000 miles. By looking beyond the initial purchase price and comparing the 'true cost' of the car, customers are able to make an educated purchase decision. The comparator also compares standard on-the-road price, CO2 emissions, fuel economy, company car tax, VED Band, insurance group and key features of the cars.

Up to five cars can be compared at once and can be saved as a pdf document, so customers can have the information to hand when visiting the dealer or in business meetings as evidence to support fleet car choices. Similarly, dealers and sales managers can now calculate cost comparisons at the click of a button and a pdf document can be sent to potential customers to show the affordability of a particular Honda model.

The comparator uses current data from CAP Monitor, so customers can be confident that all data is from an independent source and offers an honest comparison.

"We want to support retail and corporate customers by helping them make an informed purchase decision based on the issues that are relevant to them. The car comparator enables the customer to do this with impartial, third party data," said Tom Gardner, Head of Marketing – Cars for Honda (UK). "Our cars perform very well on whole life costs as well as fuel economy and CO2 emissions, and using Insight as a prime example, can offer staggering savings versus key competitor models."

Whole life cost analysis of the Honda Insight showed it could save businesses up to £9,153 versus key competitors*.


When calculating the cost of a car over three years or 60,000 miles, Honda's car comparator takes into account the following data from CAP Monitor:

* The initial purchase price
* Service, maintenance and repair costs
* Cost of fuel
* VED Band
* Residual values (RVs)

* Over 3 years 60,000 miles (for drivers working in the Congestion charge zone). Congestion charge equates to an additional £2,080.
More at www.honda.co.uk/comparator
Comments