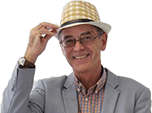 FIAT to Supply BSM With 500s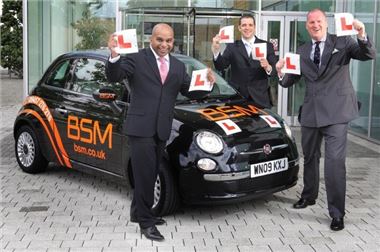 BSM
and Fiat have today announced their partnership which
will see Fiat as the new fleet provider for BSM (the British School of
Motoring), the UK's most popular driving school.
Fiat
will provide BSM with 14,000 cars over the next four years, most of
them the award-winning Fiat 500 – Car of the Year 2008 – along with the
popular Grande Punto model.
The
fleet vehicle is the biggest depiction of the BSM brand, and the
introduction of the stylish Fiat 500 design is intended to appeal to
new learners by echoing the brand's iconic feel. BSM will start to take
delivery of the new fleet this summer and complete the exchange of all
fleet by the end of the year.
BSM
has a network of 94 UK driving centres from Inverness to Truro and
teaches more than 130,000 learners a year. The agreement will make the
Fiat 500 even more visible on Britain's roads – and help Fiat with its
plan to target the 500 at the key young drivers market.
BSM is confident that the change of car will give new drivers a superior learning experience, with features including:


Manoeuvrability
– the Fiat 500, with a length of just 3.5 metres and a turning circle
of 9.2 metres, is easy to drive and offers exceptional manoeuvrability;


Safety
– the Fiat 500 has more safety features than any other small car and
achieved five stars in the tough Euro NCAP crash test programme;


Environment
– the Fiat 500 engine meets the toughest Euro 5 exhaust emissions
standards and has improved fuel efficiency when compared with BSM's
previous fleet. The 500's 1.2-litre 69 bhp engines returns 55.4 mpg on
the combined cycle and emits just 119 g/km CO2. The model is also available with eco:Drive which analyses driving styles and helps drivers use less fuel;


Visibility
– the Fiat 500 model also offers greater visibility than the previous
fleet, with a smaller dashboard and larger wing mirrors.


The
new partnership will include a special offer for learner drivers
wishing to purchase a Fiat once they have passed their test. The car
manufacturer is offering an exclusive £500 discount on all new Fiat
models to BSM learners, making the range even more accessible and
economical for new drivers.
"We
believe very strongly that the car we use for our fleet is the
strongest depiction of our brand so it was of the utmost importance for
us to find a car that shares both the heritage of BSM and the brand's
modern outlook and appeal," says Abu Shafi, managing director, BSM.
"We
feel that the partnership of BSM with the Fiat 500 has a great synergy
and we are looking forward to introducing such an iconic fleet with an
improved learning experience."
"This
fantastic new agreement puts an award-winning car alongside the
best-known driving school in the UK, and I am delighted we are involved
in it," says Andrew Humberstone, managing director, Fiat Group
Automobiles UK. "This puts us right where we want to be – in the High
Streets of Britain's towns and cities, demonstrating to new motorists
the delights of driving a new Fiat."
BSM
previously partnered with Vauxhall who provided over 3,500 of their
Corsa and Astra models to the company. The new deal will include the
Fiat 500 and Grande Punto model for disabled learners.
Honest John comments: "I'd like to know what the financial deal is. Because if it sees large numbers of ex BSM Fiat 500s hitting the used market at the sort of percentage ex BSM cars usually reach the used market it's going to be a slap in the face with a wet fish for anyone who paid full list price for a 500. In the past the identity of ex BSM cars was hidden by registering them to 'Engineering Education Trust' so as not to put used buyers off."
FIAT answers comment on its decision as follows:
Fiat's recent
announcement that it is to supply Britain's leading driving school with
a 14,000 strong fleet of stylish Fiat 500s as part of a four-year deal
is in line with the company's local market strategy, according to
managing director Andrew Humberstone.
While thanking
staff for helping to bring the deal to its successful conclusion, Mr
Humberstone commented: "This landmark agreement forms part of our
strategy to re-enter the fleet market on favourable economic terms
while ensuring residual values are maintained.
"We have brought
about a fundamental change in our way of working which has resulted in
our company exiting negative contribution margin business. This has
allowed us to focus on retail customers and lay the correct foundations
for new fleet business initiatives.


"This new
partnership with BSM marks a significant return for us into the fleet
sector and continues our strategy of commercial growth, the driving
influence of which is sound economics, not purely volume."
For some time,
Fiat has been keen to address key elements of its brand strategy, such
as targeting a youthful customer profile which will now take the
company to the heart of Britain's High Streets and into the minds of
BSM's learner drivers, some 130,000 of whom enlist to pass their test
with BSM every year.
Mr Humberstone
continued: "We know that some 70 per cent of all new drivers buy the
brand of car in which they learned to drive, so our opportunities for
new and used car sales are extensive. Furthermore our agreement with
BSM includes a special offer for L-drivers wishing to purchase a new
Fiat once they have passed their test, making our range even more
accessible and economical for new drivers.
"Our strategy is
not just about selling cars as we have been carefully developing a more
strategic approach so as to encourage partnership agreements. As a
simple rule of thumb, if we are not making money at a local level, we
would not be interested in competing for the business. Our plan is to
take the brand up to a higher level. That's why it's important to
respect our customers by protecting residual values.
"Work has been
ongoing with our Italian colleagues to ensure additional supply of
cars, which has been achieved, without affecting either residuals or
existing dealer orders. Discussions have also been underway with the
whole-life-cost companies and the residual value setters, which have
confirmed that such a relationship is strong for both brands and will
not affect residual values in any negative sense."
Comments