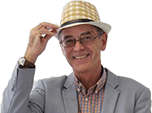 Carsite Warns That Waiting For Used Prices to Fall Might Cost You Money
As the supply of nearly-new cars continues to be suffocated by the collapse of the
market earlier in the year, the choice of three-year-old models remains extensive
with certain models appreciating fast says online retailer,
Carsite.co.uk
.
More than 220,000* 56 plate registered cars could hit the market this September as
fleet and leasing companies begin to refresh their customers with new cars. But once these are sold the used market will be starved of cars.
Buyers looking for bargains in the three-year-old used car bracket have benefitted
from the restricted choice in the nearly-new (one year or less) market with values
either appreciating or stabilising.
Indeed, analysis by Carsite.co.uk, shows that some popular three-year-old models have risen in value by as much as £1,100 - or 10 percent -
since the Spring alone.
On a basket of 700 cars, more than half had either held or nominally increased their
value with around one in five cars experiencing appreciation of more than £250 (an
average 7% increase in value) between April and July. Given the trend to downsize,
one of the best value-gainers was, ironically, Chrysler's executive people carrier,
the Grand Voyager with a 2.8 CRD 5dr Auto increasing £1,075 between April and July
or 10% of its value.
Trade pricing bible, CAP, says 81 of the 83 manufacturers it monitors, have seen
average model values rise between January and July.
Alistair Jeff, spokesman for Carsite.co.uk, said: "It's basic economics - demand is
outstripping supply which is pushing prices of certain models upwards. At present
there are few signs of a slowdown in this trend, so the more time buyers spend
trying to find that cheaper deal, the more it might end up costing."
Carsite's innovative 'Early Bird' platform enables buyers to take advantage of those
appreciating examples in the used car market. With fleet models available to reserve
up to 45 days before the end of their contracts, buyers pay today's prices and then
receive the vehicle when it has potentially increased even further in value.
* SMMT figures for new car registrations in September 2006 (56 plate) show 187,528
fleet and 34,412 business sales in the period.
Carsite's figures were taken from a realistic selection of 700 vehicle models. Trade
values were based on 2006 / 06-plated models with 25k mileage.
About
Carsite.co.uk
Established in 2005, Carsite.co.uk is an award winning online retailer of ex-fleet
cars selling directly from major brands at wholesale prices.
Carsite gets access to ex-lease vehicles which are bought in bulk at discount, so
can be sold for less too. These one-owner vehicles come with good service history
as standard. Carsite's overheads are low with no expensive showrooms and no salesmen
on commission, to ensure cost savings are passed directly to the customer. Buyers
can get ex-company cars through Carsite for up to 20% less than conventional
dealerships.
Each vehicle sold through
Carsite.co.uk
is given a free HPI check and is
independently inspected by a RAC officer at Carsite's dedicated handover centre in
Bedfordshire.
Comments