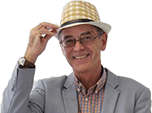 Black is Back says Online Used car retailer Autoquake

Black is back, says online used car retailer Autoquake.com
Black is the most popular colour for used cars among shoppers at online used car retailer, Autoquake.com. Visitors to the site have been able to search for used cars by colour for almost a month, and of those who used this facility, the majority have looked for a black car.
With an average of 1,000 cars for sale and 10,000 visitors per day just under two thirds (65.9%) of searches are for a black vehicle. That's nearly six times as many searched for silver (11.5%), usually reckoned to be the most popular colour among second-hand car buyers.
Other colours were way down Autoquake.com buyers' wish list. Red polled just 6.6%, only just ahead of grey on 5.7%. Blue was preferred by just 5.3% of shoppers.
One colour which used car buyers usually avoid is white. But with iPods and other upmarket consumer goods making white more fashionable, nearly one in 20 shoppers searched for a white car.
Superstition seems to have played a part in many shoppers' preferences. Green is often said to be an unlucky colour for a car. Just 0.09% of Autoquake.com's used car buyers looked for a green machine.
Colour choice not black and white
It might seem like a matter of personal taste, but there's more to choosing the colour of your next car than just picking your favourite shade. It pays to choose wisely if you want to maximise the value of your car.
It might be second in the eyes of Autoquake.com's website users, but silver is usually reckoned to be the safest colour for solid resale values. Perhaps it's not everyone's favourite, but it's smart, understated and won't frighten many buyers off. Just as importantly, it's not a fashionable, up-to-the-minute colour, which might look great on your driveway today but seem naff in three or four years.
Red seems to be the big loser at the moment. The searches made by Autoquake.com users reinforce other recent surveys which have shown that red is less popular than it was in the '80s and '90s.
The trend seems to be to move away from vivid, in-your-face colour choices to something more sober, perhaps reflecting the desire to consume less conspicuously in difficult economic times. That's one explanation for the popularity of grey, the favoured choice of more than 1-in-20 Autoquake.com users.
Brighter and louder colours are more popular with sports car and hot hatch buyers, but look particularly out of place on executive saloons and luxury cars.
The advice so often given in home improvement TV programmes applies to used car purchases, too. Don't just think about what you want, think about the person who will buy the car from you. By choosing a popular colour, even if it's not your own first choice, you'll be playing the percentages and maximising the value of your used car.
About Autoquake.com
Autoquake.com's proven online retail model sells high quality used cars on behalf of large corporate fleet and leasing companies direct to consumers through its website www.autoquake.com. Autoquake.com has pioneered the concept of enabling consumers to buy a used car from the comfort of their home. Cars for sale in Autoquake.com's virtual showroom are displayed with descriptions including 40 high quality digital pictures. The breadth and transparency of information about the vehicle dramatically improves the purchase experience for the buyers who are enthusiastically embracing the Autoquake.com model which includes low, no haggle prices. All cars go through a 141 point inspection and come with a 100% money back guarantee. Car finance, warranty, insurance and delivery are supplementary options that buyers can benefit from.
Fleets typically remarket cars through trade channels such as wholesale auctions where cars are sold at trade prices to car dealers. For fleets Autoquake.com is an attractive disposal channel that gives them a slice of the retail margin whilst delivering days to sale that are similar to auctions. Autoquake.com sells used cars on behalf of large fleet and leasing companies. The ex-company cars are taken directly from the UK fleet operators, prepared to retail condition and sold via the Autoquake.com website. Because Autoquake.com takes out a step in the value chain, it can provide higher returns for fleets while still saving consumers money. The company is funded by leading venture capital companies Accel Partners and Highland Capital Partners who investor in companies such as Facebook, Digg and Real Networks.
Comments