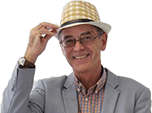 Be Suspicious of Suspiciously Cheap Cars

New statistics confirm car buying dangers warns HPI

Everyone is aware that the recession is taking its toll on personal finances and
those still eager to buy a vehicle may be tempted to take risks in an attempt to
save money. However, this could ultimately lead to a much bigger cost to be paid
warns HPI. Latest research by HPI continues to confirm that 1 in 3 cars still has
something to hide, and that the risk of buying a car that has outstanding finance
against it, has been clocked or cloned is an increasing threat for today's car
buyer.

Nicola Johnson, Consumer Services Manager explains, "Even though the "1 in 3"
statistic has not changed for a number of years now, we are definitely seeing a
shift in the types of car fraud being used to dupe the unsuspecting buyer. Consumers
still need to take simple precautions to protect themselves from buying a stolen,
written-off or cloned vehicle. Used car prices for some types of vehicles have hit
record lows and there are some great bargains to be had from legitimate sellers, but
buyers should be wary of a deal that seems too good.

"We do urge buyers not to take a bargain at face value. They should conduct some
simple checks to be sure of the facts, however, as the old saying goes, if a deal
looks too good to be true it usually is."

Outstanding Finance

Outstanding finance is still a growing risk for used car buyers with 1 in 4 cars
checked by HPI still subject to an outstanding finance agreement. The leading
vehicle information provider is warning car buyers that if they unwittingly buy a
car on outstanding finance, there is a very real chance that they will lose both the
car and the money they paid for it, as the finance company still own the vehicle
until the finance has been settled.

Changing Plates

1 in 5 cars checked by HPI customers have had at least one plate change, making it
one of the most frequent 'hits' against all of the HPI registers. As many people are
putting off changing their current car until the economy recovers, status conscious
owners could well be disguising the true age of their vehicle with a personalised
plate. However, buyers should be warned that many crooks also use plate changes to
try to obscure a vehicle's true past. There are risks involved in plate changes.
Thieves in a stolen car may seize plates from another car parked on the street
whilst police continue to search for the stolen car under its original number plate.
Consequently an efficient fraudster can sell the car on before the stolen plates are
also reported. An HPI Check will match the vehicle registration number with the
vehicle's chassis number - any mismatches may indicate something is amiss with the
vehicle.

Clocking back the miles

After plate changes, buyers are most likely to encounter a car with a mileage that's
going backwards. Despite digital odometers being commonplace in cars today, these
are proving no deterrent against clocking. In fact, the number of vehicles being
clocked is on the rise, with 8 out of every 100 cars checked against the National
Mileage Register revealing mileage discrepancies in 2008 compared to 7 out of every
100 cars checked in 2007. Sellers may see the clocking of a vehicle as an easy way
to make extra cash. Despite the efforts of Police and Trading Standards to clamp
down on this practice, the fact remains that clocking is still a big issue for
consumers.

Stolen to order?

Latest police figures suggest that over 450 vehicles are stolen every day**, many of
which are then sold on to unsuspecting buyers. This highlights the importance of an
HPI Check as a tool to ensure you're not one of those unsuspecting customers
Another increasing problem is that many stolen vehicles are 'cloned' to disguise
their identity so that they appear legitimate. HPI will investigate any stolen
'hits' with the police to verify the status of the vehicle. If this is confirmed as
correct, customers are then advised to contact their local police force.

Increase in write-offs

It's easy to be taken in by shiny paintwork and a low price, but with 790,000
vehicles written-off in the last ten years by insurance companies***, and 4 in 100
vehicles checked by HPI recorded as 'written off', it is evident that the
unscrupulous will do anything to make a quick profit.

"These statistics are a wake-up call for all used car buyers," concludes Nicola
Johnson. "Our latest figures show there are a number of areas to be especially wary
about, but an HPI Check can spell the difference between buying a banger or a
bargain."

To conduct an HPI Check log on to www.hpicheck.com, or call the dedicated number
01722 422 422.
Comments