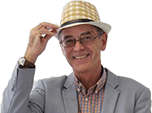 Silver is the New Blue, According to BCA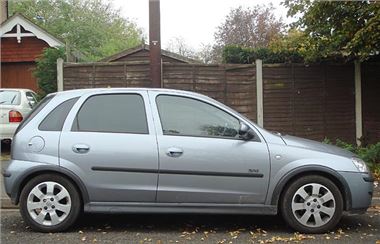 BCA reveals Silver as the top used car colour in 2009
Leading vehicle auction company, British Car Auctions (BCA), has published details of the most popular used car colours sold in the first three months of 2009.
With data covering 125,000 vehicles, Silver took the number one position at nearly 25%, posting a 1.5-point increase since last year. Blue was toppled from the top spot, falling by two points to 21.4%.
Black gained the biggest increase in share, moving from fourth to third place and from 12.5% to nearly 18% of the total. Grey meanwhile - hugely popular on new cars three or four years ago - leapt from seventh in 2008 to fourth in 2009, going from under 7% to over 10% of the total. But Red, a favourite in the 80's and 90's only just made it into the top five after coming third last year and dropped from 12% to 9%.
The list also features more unusual colours, as manufacturers use increasingly subtle shades to make their vehicles more appealing - Amethyst, Aluminium and Avalon, or Morello, Mulberry, Mushroom, for example, while Psychedelic Azure and Carbon Quartz typify the new generation of colours, where one word just isn't enough to convey the sumptuousness of the actual colour!
BCA's Tim Naylor commented "When it comes to colours, manufacturers are clearly flexing their artistic muscles and fashion sensibilities to deliver a bewildering choice of colours and shades. And underlining the growing numbers of women buying cars, we are also seeing softer colours and finishes such as lilac, mauve and pearlescent becoming more popular on certain models. Despite that, most motorists appear fairly conservative when it comes to colour and still feel more comfortable choosing Black over Carbon Quartz. "
He added "While fashionable colours - such as the current high-impact white finishes - are very appealing now, the worry is that they can just as quickly become deeply unfashionable. In the same way, Limited Editions with over fussy colour schemes tend to date quickly."
Naylor concluded "There is of course an element of the self-fulfilling prophecy when it comes to the colours of used cars. But motorists can choose between different colours on similar models and getting the right colour on the right car will make it a lot more appealing. And we would certainly advise anyone going for a more exotic colour to think carefully about the resale value - you may like Mushroom, but the next prospective owner might not!"
SILVER 24.8%
BLUE 21.4%
BLACK 17.8%
GREY 10.1%
RED 9%
WHITE 8.3%
GREEN 5.5%
YELLOW 0.8%
BEIGE 0.6%
GOLD 0.6%
MAUVE 0.4%
ORANGE 0.4%
MAROON 0.1%
BRONZE 0.1%
BROWN 0.07%
PURPLE 0.04%
AVALON 0.04%
MORELLO 0.02%
CREAM 0.01%
PINK 0.01%
PSYCHEDLIC AZURE 0.007%
MULBERRY 0.005%
AMETHYST 0.004%
LILAC 0.004%
CARBON QUARTZ 0.003%
NOCCIOLA 0.001%
COPPER 0.001%
IVORY 0.001%
LICHEN 0.001%
MUSHROOM 0.001%
VIOLET 0.001%
ALUMINIUM 0.0006%
BRASS 0.0006%
More at
www.british-car-auctions.co.uk
Comments